***THURSDAY AFTERNOON UPDATE***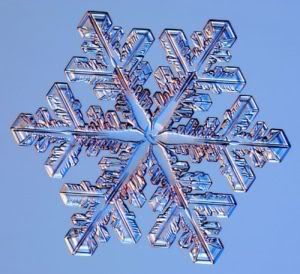 Not much has changed out there...except for a few cosmetic details.
--A WINTER WEATHER ADVISORY has been added for Lee, Leon, Milam and Robertson Counties from 6AM to 6PM Friday. A Winter Weather Advisory simply means, yes, some snow is possible but only light accumulations are expected.
--The moisture is still bone dry out there. Currently, at 12:30, the dewpoint is down to 30 degrees. Therefore, as of right now it really only looks like at most up to a light dusting of dry snow.(Not the make a snowman type snow)
--The Winter Storm Watch remains in effect. However, there has been mention from the National Weather Service, based on latest model runs, that it could be scaled back and south later this afternoon. That is not a positive yet...again, it all depends on that moisture supply.
--More updates later this afternoon, stay tuned!
------------------------------------------------------------------------------------------------------------------------------------
***THURSDAY MORNING UPDATE***
As of this morning the National Weather Service office in Houston issued a WINTER STORM WATCH effective for 6AM Friday through midnight for a majority of the Brazos Valley. Our only counties not technically inside of that watch (yet) are Milam, Robertson, Leon and Lee. Does that mean snow is not in your forecast as well? No. It just means you are under the jurisdiction of the NWS from either DFW or San Antonio/Austin and they have not followed suite just yet…so be on standby. Also a FREEZE WARNING has been issued from Noon Friday through Saturday morning. Needless to say, lots of cold weather to talk about, let's dive in:
What exactly does a Winter Storm Watch mean?
Basically our watch is for 1-2" of snow accumulation…with possibly even 3" in some isolated locations. This doesn't mean we'll see anything blizzard like by any means. More or less, anything rain or snow falling will generally stay light through the day....which could bring on those accumulations.
Forecast Update:
As noted yesterday, moisture return across the area is still the big question mark this morning. In fact, the computer models we look at took a split today, with one providing a very cold solution without rain or snow, and another bringing cold weather in and continuing very good precipitation chances.
Again, very cold is expected with temperatures falling below freezing most likely by noon. Here is the dry and cold picture:
And the opposite, here's the cold and snowy look:
Here is how we see it:

Again that moisture return is the big concern. We'll throw in a very slight chance for light, cold rain overnight (20%). Friday morning through lunch is when that next blast of cold air is expected which, again if precip is falling, will bring on a rain/snow mix as the entire atmosphere cools below freezing. Then, if the precip can continue to fall (and here is where I would place the best timing for precip to come) then the atmosphere should be cold enough to support light snow falling. Overall, chances remain at 50%. To wrap it all up, should precip fall all day long, that is where we could see 1-2" of snow accumulate on grassy surfaces and roof tops.

For all the kids out there hoping for a snow day…it doesn't look like that kind of snow event. Our ground temperatures are above freezing so anything falling most likely will not freeze to the ground initially, especially as traffic keeps the roads worked over through the course of the day. Don't get me wrong a slick spot or two can still be found, so take caution driving if snow does fall. Our ears are perked though for Saturday Morning. Lows heading into Saturday will plummet into the upper 20s, which means early morning travelers could find a light coating of ice on some bridges and overpasses…so take extreme caution there.

As the computers continue to spit out models, we'll keep updating you right here, so check back later today for the latest! Until then, stay warm!

----------------------------------------------------------------------------------------------------------------------------------------------------------------

...That is the question on everyone's minds, and, at that, a fantastic question. I'm glad you asked...let's jump into it:

I won't beat around the bush. COULD there be a chance for snow? Yes...sure. WILL there be a chance for snow? Now, that is a different question that we are putting together the answer for. Over the past week, our long range computer models hinted that an arctic blast would head our way. As of Monday, they threw a curve ball, hinting at snow potential, and since have continued to hold in that possibility.

Here is what we know:

--The upper level weather maker that brought 1/2" to 1.5" of rain to the area yesterday, is pushing northeast and, on its backside, pulling in more cold air into the region...setting up a nice chilly dome over the Brazos Valley.

--Single digit temperatures were found in Montana this morning, and that cold air is rapidly approaching the Panhandle of Texas...due in there by Thursday morning.

--A disturbance was riding through the jet stream today down the front range of the Rocky Mountains, bringing snow to places like Denver and Colorado.

Here's what looks like a given:

--That mighty cold air (aka the cold front mentioned above) should be moving into our backyard sometime Friday mid-morning / noon.

--Our disturbance should be in West Texas (El Paso to Big Bend) by Friday morning as well.

Here lies the biggest question still up in the air:

--Will the moisture return in time?

Thanks to yesterday's rain, the atmosphere is pretty much drained of avalible moisture, topped off with dry, north to northwest winds today. As our disturbance bends the flow of the atmosphere, that should begin to pull in some Pacific moisture through the sub-tropical jet stream. Now...the high to mid levels will saturate first, but can enough make it into the Brazos Valley, and South Texas, by the time that disturbance passes over head?

The models say yes...and on paper it looks like we will see some white stuff. However, climatology says no. We recieved about 2" of snow last year on December 10th. Looking back as far as 1902, from what we can find, there have not been back to back Decembers with snow fall. If it were to snow on Friday, it looks like we'll be making the books!
As of Wednesday afternoon, here is our answer: We'll be cold, with lows Saturday morning dropping into the upper 20s! As for precipitation, a 30% chance is there, mainly in the afternoon...which plainly put means, a small chance for a light dusting of snow on grassy surfaces. Should the precip start before afternoon, we'll mostly likely start with a cold rain and transition to snow if it can keep up through afternoon.
Climatology is against the odds. BUT, computer model consistancy and the fact that it's an El Nino year are with the odds!
Keep checking back here as we'll be updating you regularly until we hit the zero hour. Until then, stay warm!