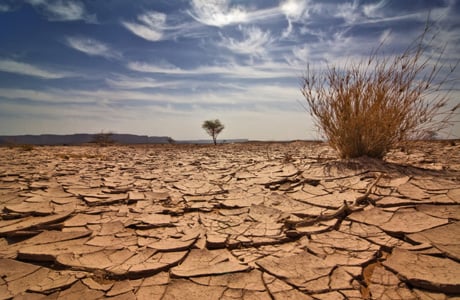 A 30% here. A 20% there...and yet, we still cannot catch a break when it comes to rain here in the Brazos Valley. Don't get me wrong -- at some point it has to rain again. That is just the laws of nature...but I wouldn't go cashing in on that bet (at least within the foreseeable forecast).
Monday's cold front brought a severe thunderstorm watch and even some severe storms to the area. However, as it usually does, the Aggiedome flexed its muscles and a good number of us missed out on the rain completely -- including Bryan & College Station.
That being said, however, a few locations did cash in on rainfall. Our Weather Watcher in Easterly reported .47" while our Centerville watcher only caught .18" in the rain gauge.
The 8 - 14 day outlook that is put out by the
Climate Prediction Center outlines most of Texas in the "below normal" category for rainfall within the next two weeks. Our next rain chance looks to move in on Sunday (4/10) ahead of our next cold front -- and even that is only good enough for a 20% hope.
Not much hope in store as the extreme drought conditions expected to continue. Remember, burn bans are numerous across the area -- and it doesn't look like those will be lifted anytime soon.