Hurricane Zeta makes landfall in Southeast Louisiana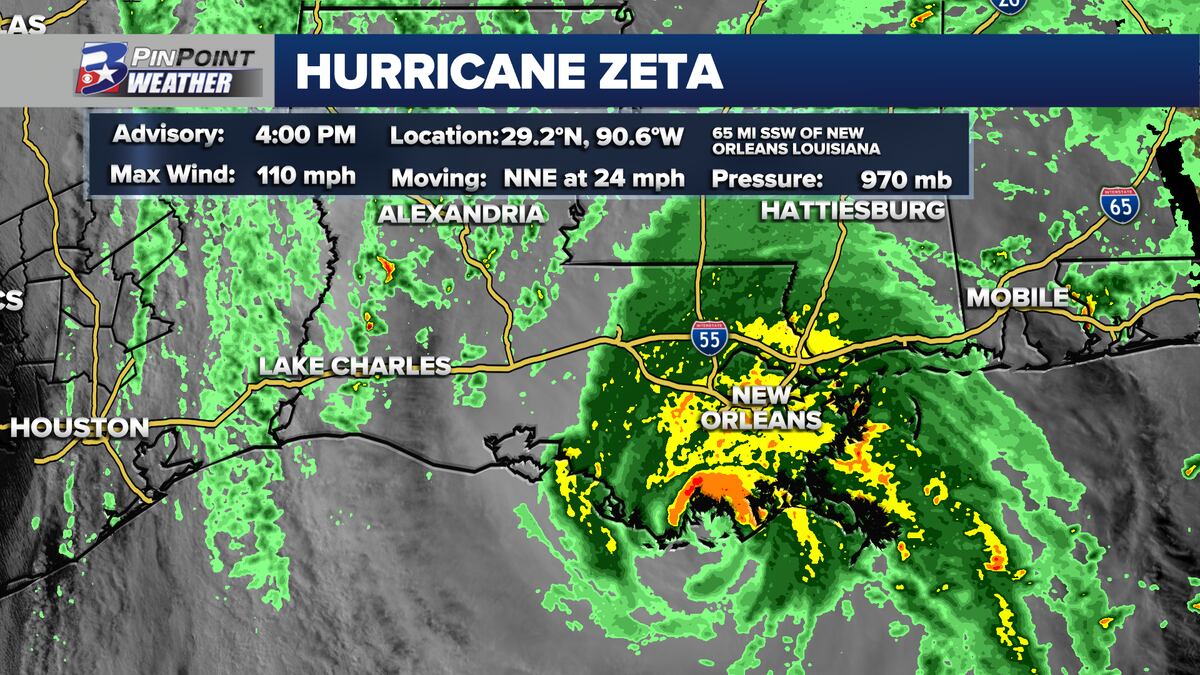 Published: Oct. 28, 2020 at 4:15 PM CDT
NEW ORLEANS, Louisiana (KBTX) - Hurricane Zeta has made landfall in Southeast Louisiana in the Terrebone Bay area, near Cocodrie.
Zeta exceeded expectations, becoming a Category 2 hurricane early Wednesday morning. It held that strength at landfall with a maximum sustained wind of 110mph -- the highest wind of that Category 2 rating.
Conditions will continue to deteriorate across Southeast Louisiana through early evening hours. Hurricane-force-winds are expected to impact New Orleans through 8pm. Considering how quickly Zeta is moving, this will be a fast punch for those in the path of the hurricane. Calmer conditions are expected there before midnight as heavy rain and hurricane-to-tropical-storm-force wind begins for portions of Mississippi overnight.
The official forecast for Zeta is to blow through Mississippi and Alabama through the night before reaching Atlanta, potentially as a weak tropical storm. Tropical depression conditions will move past Washington DC Thursday afternoon, as the remnants of the storm head into the Northern Atlantic Thursday night.
This is the third hurricane to make landfall in Lousiana this season. Only two other Atlantic hurricane seasons have had three Louisiana hurricane landfills -- 1860 and 2005. No season on record has had four.
Copyright 2020 KBTX. All rights reserved.