"It's more than a car" owner says of Cadillac CTS-V that was stolen then crashed
Owner Chris Netterville of College Station says his stolen car was a memorial to a close friend who recently passed away.
Updated: Jun. 6, 2021 at 9:59 PM CDT
COLLEGE STATION, Texas (KBTX) - A College Station man is heartbroken after his car that held immense sentimental value was stolen and then crashed Sunday morning.
Chris Netterville is the owner of a Cadillac CTS-V which was a bit of an auto celebrity around town. He says police, TxDOT, and even everyday strangers recognized the car out on the streets, in part due to the license plate that reads "WHO N3XT." The car was also a tribute to his close friend Brandon Strope, who very recently passed away. Netterville says Strope had heart problems.
"That's the thing that's going to tear me up inside the most," Netterville said. "I know he's just as upset as I am."
Netterville says he went outside Sunday morning and his car was gone, but he wasn't too worried at first since he thought it had been towed. He eventually found out it was stolen then crashed on Highway 6 just south of Hearne.
DPS says they took the suspect, Curtis Owens, Jr., 20, of Hearne, into custody. It's unclear what specifically he'll be charged for at this time related to the theft of the car and crash. Troopers said Owens was jailed Sunday on multiple outstanding warrants related to other alleged crimes.
The driver of the other car that Owens hit on Highway 6 was taken to a hospital with non-life-threatening injuries, said a DPS spokesman.
"It's heartbreaking man," Netterville said. "I worked my butt off for it in high school and saved up as much money as I could and bought my dream car, and it just sucks to see something you worked for so hard gone in seconds."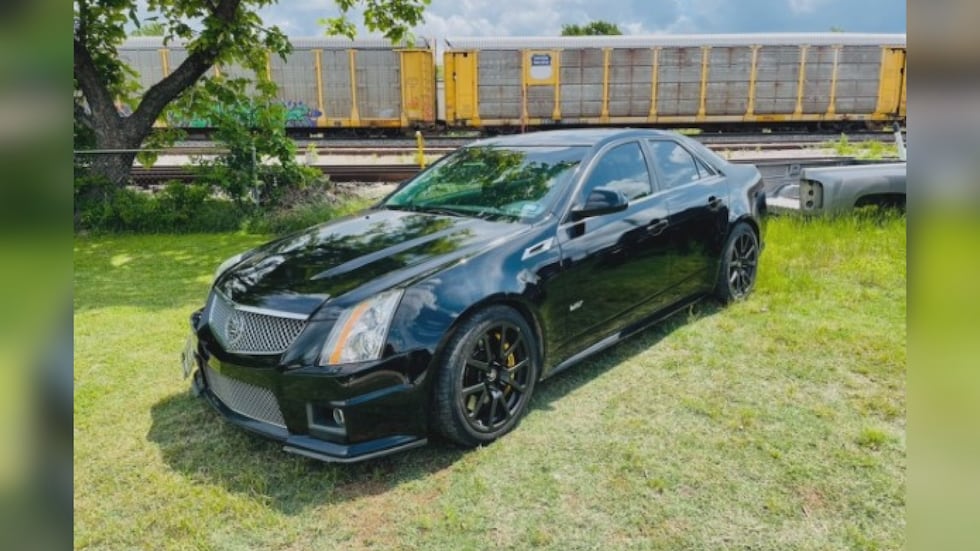 But the car meant much more to Chris beyond just that. He says its connection to his friend Brandon, who owned a body and repair shop called Anything Painted in Bryan, is the part that can't stop going through his head.
"He bought the same car as me, and I had a truck at that time, and we used to go to all of these truck clubs and truck shows and stuff," Netterville said. "Finally I was like, 'Man, you gotta take me in a test drive in this car. I love it.' He let me test drive it, and that second I knew it was my dream car. I knew what I wanted."
Chris says Brandon told him to always work hard for what you want. It encouraged Chris to save up enough to buy his dream car six years ago when he was only 19 years old. He searched across the entire state of Texas to find the Black Diamond Edition that he wanted.
"Me and him became really close through working on cars together," Netterville said. "I saved up enough money to buy the car. He respected me for that, and I've always looked up to him for that. That's why I wanted to keep that car as a memory for him."
It's why the Cadillac has more value to Chris than any amount of money can buy.
"I told his family I wanted to keep that car as a memorial of him because we had the same car. We both loved our Cadillacs man," Netterville said. "And now it's gone, and now I can't keep it. It's more than a car."
Copyright 2021 KBTX. All rights reserved.