Multi-vehicle crash sends 1 person to hospital; road back open at Harvey Road and Hwy 30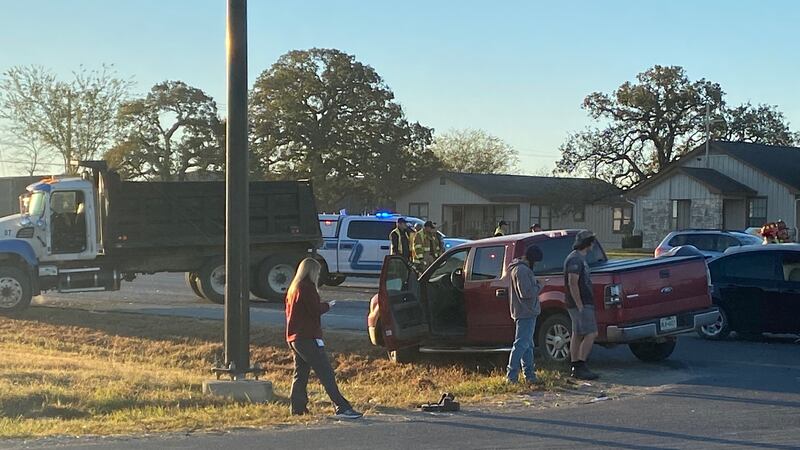 Published: Nov. 23, 2021 at 7:45 AM CST
|
Updated: Nov. 23, 2021 at 8:00 AM CST
BRYAN, Texas (KBTX) - The scene is clear after several vehicles were involved in a crash Tuesday morning that slowed traffic.
The crash happened at the intersection of Harvey/Elmo Weedon Road and State Highway 30. State Highway 30 is back open after the crash.
Bryan police confirm three vehicles were involved in the crash: a dump truck, a Nissan car, and a Ford truck.
One person was taken to the hospital with non-life-threatening injuries.
The driver of the dump truck was cited.
Copyright 2021 KBTX. All rights reserved.