Brazos County lifts Burn Ban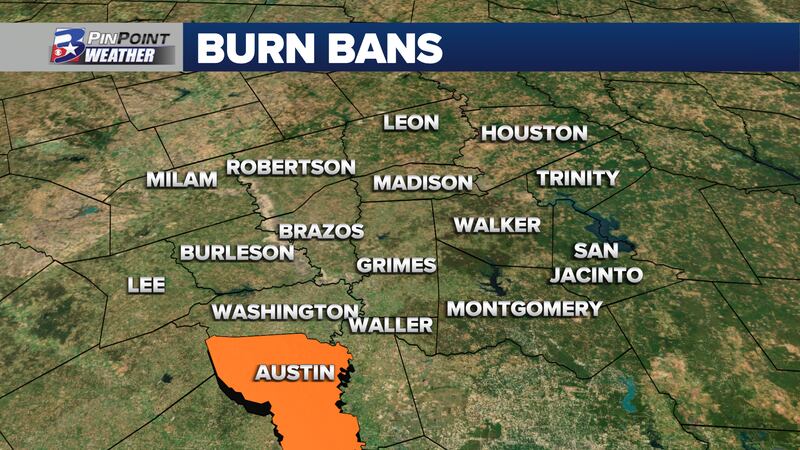 Published: Nov. 8, 2022 at 9:38 AM CST
|
Updated: Nov. 8, 2022 at 4:54 PM CST
BRYAN, Texas (KBTX) - Brazos County is the latest to lift its ban on open burning, effective Tuesday, November 8. Though not enough to bust the drought, the past couple rounds of beneficial rain have substantially lowered fire danger concerns for now.
While fire danger has been alleviated, conditions are still drier than normal. If you do any outdoor burning, continue to use extreme caution. While the rounds of rain over the last couple of weeks have been helpful, there is still a long way to go to eliminate drought conditions.
The Brazos Valley has dropped from needing over fifteen inches of rain to end drought to now needing nine to twelve inches of rain over the next four weeks. While rain chances are in the forecast, it will not be enough to mitigate our current drought situation.
Copyright 2022 KBTX. All rights reserved.