Lee Fedora era ends abruptly at A&M Consolidated
Published: Dec. 2, 2022 at 12:15 PM CST
|
Updated: Dec. 3, 2022 at 10:44 AM CST
COLLEGE STATION, Texas (KBTX) - Two weeks after being eliminated from the Class 5A Division I UIL State Football Playoffs, KBTX Sports has learned that Lee Fedora is stepping down as the campus athletic coordinator and head football coach at A&M Consolidated High School.
Fedora, a graduate of A&M Consolidated High School and two-sport all-state athlete, was hired to replace David Raffield in January 2017. Under Fedora's guidance, the Tiger football program has continued a playoff streak that reached 19 years in November when A&M Consolidated earned the number one seed following an 8-2 record and Co-District Championship out of 11-5A D-1.
The Tigers finished the 2022 season with a 9-3 record after suffering a 50-38 loss to Fulshear in the Area round of the playoffs.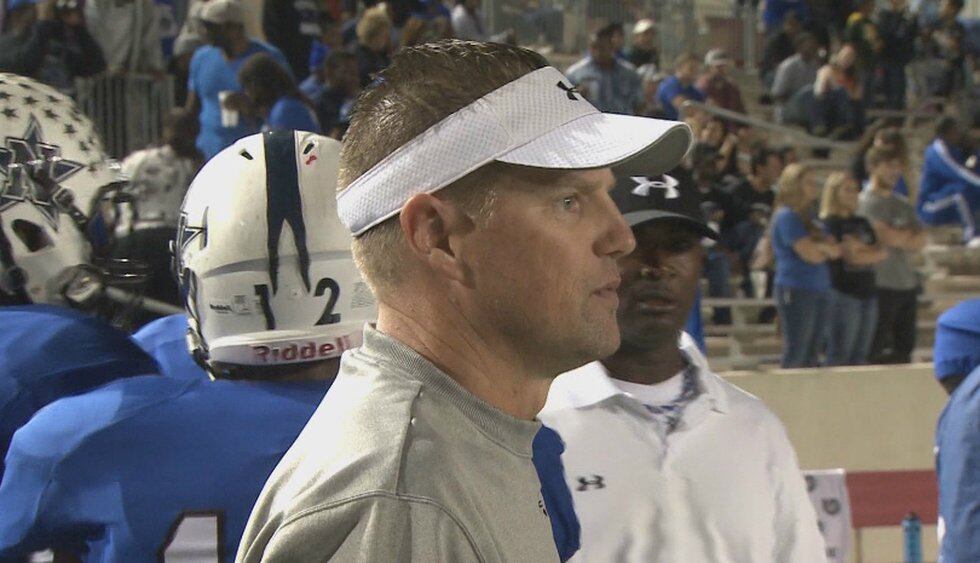 Fedora has been a high school head football coach in Texas for 24 years with stops at Rogers, Robinson, Navasota, and A&M Consolidated. His current record is 224-70-1. He won a pair of state championships at Navasota in 2012 & 2014 and has won 11 outright district championships.
In a statement to KBTX, CSISD Superintendent Mike Martindale said, "I would like to thank Coach Fedora for leading his teams to successful seasons in each of his six years as the football coach at A&M Consolidated High School. On behalf of the CSISD community, we appreciate his service and wish him the best in his future endeavors."
"Consol has a rich history of success and pride," the statement continued. "Moving forward, our goal is to hire a leader who can not only cultivate success for all athletic programs, but also be a positive impact on school spirit, be a charismatic role model to all students, and invigorate the entire community."
Martindale said a new athletic coordinator and head football coach for A&M Consolidated will be named early next year.
Copyright 2022 KBTX. All rights reserved.