Brazos Valley residents try their luck in the Mega Millions Jackpot
The Mega Millions Jackpot is valued at $785 million, sixth largest in lottery history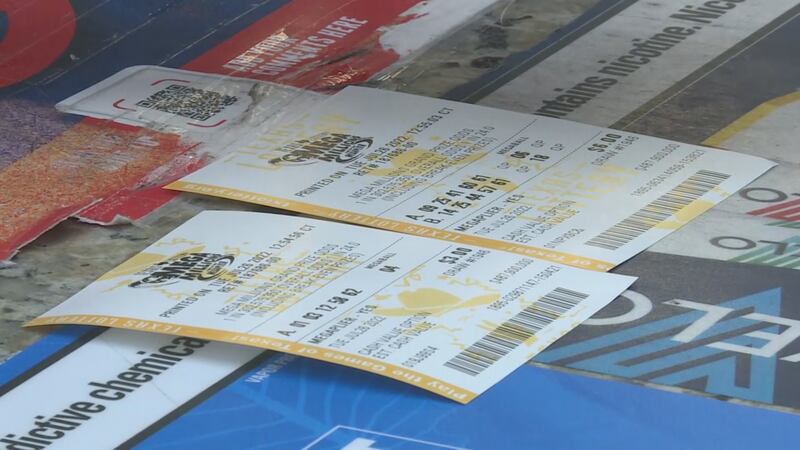 Published: Jan. 3, 2023 at 5:56 PM CST
BRYAN, Texas (KBTX) - The sixth-largest lottery in history will be up for grabs on Tuesday night.
The Mega Millions Jackpot is valued at $785 million and residents in the Brazos Valley have been hitting the gas stations to hopefully buy a winning ticket.
Residents like Melinda Odum in Bryan say she is feeling like a winner. Odum usually doesn't play the lottery but with such a high value she decided to give it a shot.
"I got the $3 [ticket], so we will see. I usually get the $1 [ticket] but I was like 'we're just going to do them all in one,'" said Odum.
The winning numbers will be called on Tuesday at 10 p.m.
Copyright 2023 KBTX. All rights reserved.