Texas A&M Fire Service warns of increased wildfire danger as cold front moves in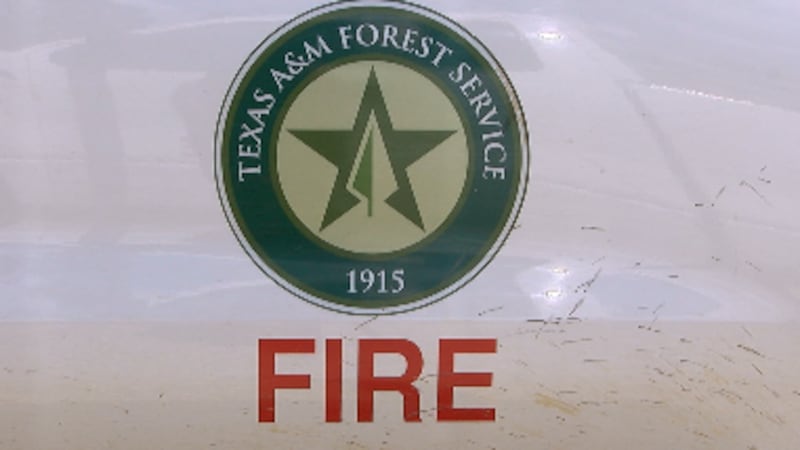 Published: Jan. 11, 2023 at 1:26 PM CST
WACO, Texas (KWTX) - As potential wildfire activity increases, the Texas A&M Forest Service firefighting resources are prepared to respond as a cold front moves into the state this week.
Communities near Amarillo, Childress, Lubbock, San Angelo, Wichita Falls, Abilene and Eastland are being watched by the organization.
"Dry, dormant grasses will be exposed to elevated or critical fire weather and well above normal temperatures ahead of an approaching cold front," said Luke Kanclerz, Texas A&M Forest Service Fire Analyst. "The risk of significant fires that are highly resistant to control is expected to be limited due to the lack of critically dry fuel and less grass observed across the West Texas landscape."
Last year, grass production was limited during the growing season as a result of the drought and from livestock grazing. Below normal grass production may limit wildfire growth and aid firefighters in keeping wildfires small.
On Thursday, the potential for wildfire activity is expected to shift south and east as the cold front exits the state.
According to the fire service, elevated fire weather following the front, combined with dry, dormant grasses may support increased wildfire potential for communities near Waco, San Antonio, Austin, Victoria, Kingsville and Brownsville/McAllen.
The threat for large, significant fires will remain low for these areas.
In Texas, the dormant fire season, occurring during winter and spring, is generally characterized by freeze-cured grasses across the landscape and increased wind speeds surrounding dry cold fronts.
Freeze-cured grasses are the catalyst for the dormant fire season, requiring less drying and moderate fire weather for wildfire activity.
After a hard freeze Dec. 23-24, 2022, freeze-cured, dormant grasses are present across the entire state.
Texas A&M Forest Service encourages the public to avoid outdoor activities that may cause a spark while dry and windy conditions are present.
Copyright 2023 KWTX. All rights reserved.