Treat of the Day: Dr. Guy Sheppard honored for service to veterinary medicine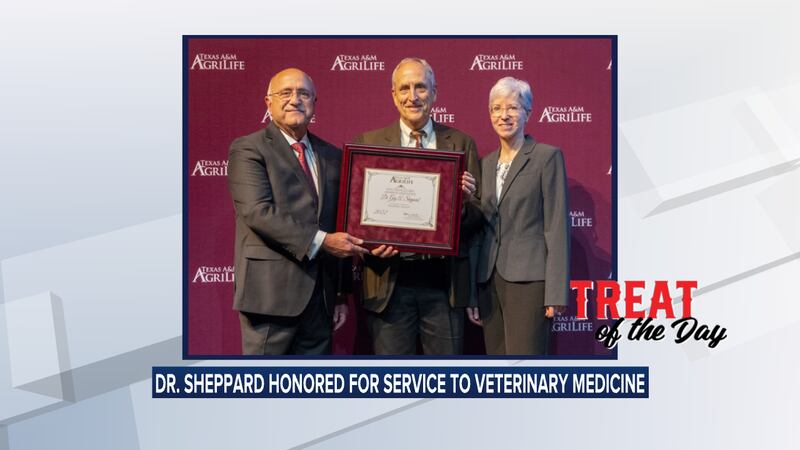 Published: Jan. 26, 2023 at 6:01 PM CST
COLLEGE STATION, Texas (KBTX) -Dr. Guy Sheppard was recognized with two awards for his service to veterinary medicine.
Sheppard, a veterinary diagnostician at the Texas A&M Veterinary Medical Diagnostic Laboratory, was recently honored with the agency's Director's Excellence Award.
He is also the recipient of the Texas A&M AgriLife Vice Chancellor's Award in Excellence.
Sheppard dedicated over 40 years to veterinary medicine and is set to retire this February.
Copyright 2023 KBTX. All rights reserved.