Electric skateboard battery sparks fire in College Station apartment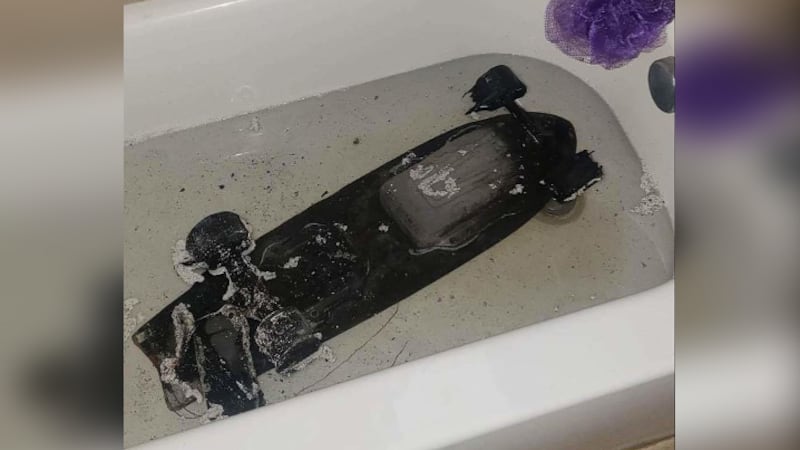 Published: Feb. 7, 2023 at 4:55 PM CST
COLLEGE STATION, Texas (KBTX) - Several residents at a College Station apartment complex were temporarily displaced after a fire Monday night.
A resident at the Woodlands of College Station complex on Harvey Mitchell Parkway called 911 around 8:30 p.m. after he heard a pop in his bedroom, according to a College Station Fire Department spokesman.
A fire started to spread into a bedroom wall, but the sprinkler system kept the flames from spreading until firefighters arrived.
The College Station Fire Department said an electric skateboard battery caused the fire.
Copyright 2023 KBTX. All rights reserved.