CAUGHT: Video shows fake Door Dash delivery as an attempt to burglarize home in Texas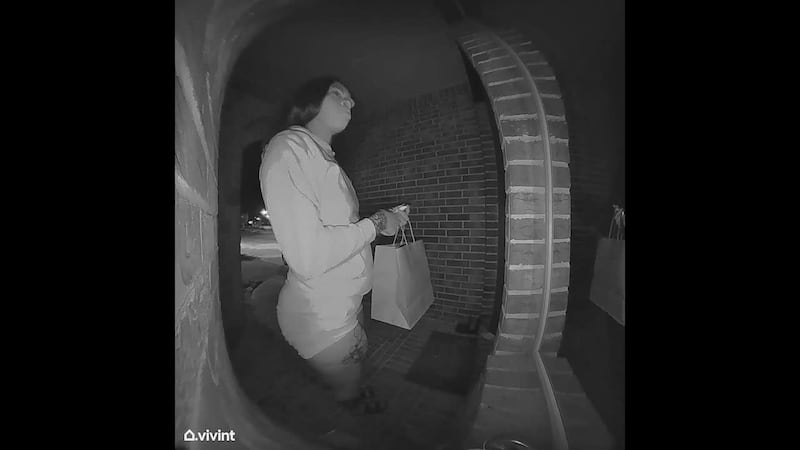 Published: Mar. 15, 2023 at 12:54 PM CDT
SPRING, Texas (KWTX) - Texas authorities are searching for burglary suspects pretending to be Door Dash delivery at a residence in the Houston area.
Video shows a woman at a residence from 1:20 to 2:00 a.m. Mar. 5 on Emerald Vista Drive in the Harmony Subdivision in Spring where she knocked on the door announcing herself as Door Dash.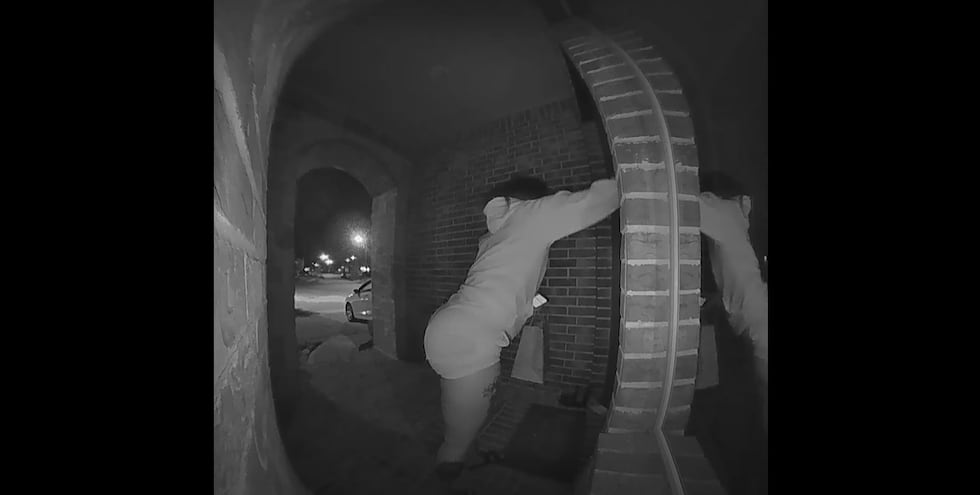 According to authorities, four men entered the backyard and attempted to gain entry to the home where they caused damage to the exterior part of the residence, but were unable to enter the home.
The woman is described as having a large flower tattoo on her right thigh and another floral tattoo on her wrist.
The five suspects were seen leaving in a dark-colored sedan.
"Please remember to use caution when individuals arrive you are not expecting. Do not open the door to anyone claiming to be from a delivery service unless you are expecting such a delivery and even then, we recommend having them leave the items outside. Legitimate Door Dash drivers are happy to leave the food outside with no need to open the door," said the Montgomery County Sheriff's Office.
If anyone recognizes these individuals or has any information on this incident, please contact the Montgomery County Sheriff's Office at 936-760-5800 option 3 or call Multi-County Crime Stoppers at 1-800-392-STOP (7867) and reference case # 23A065670.
Copyright 2023 KWTX. All rights reserved.