The Ranch Harley-Davidson more than triples the amount of space with new location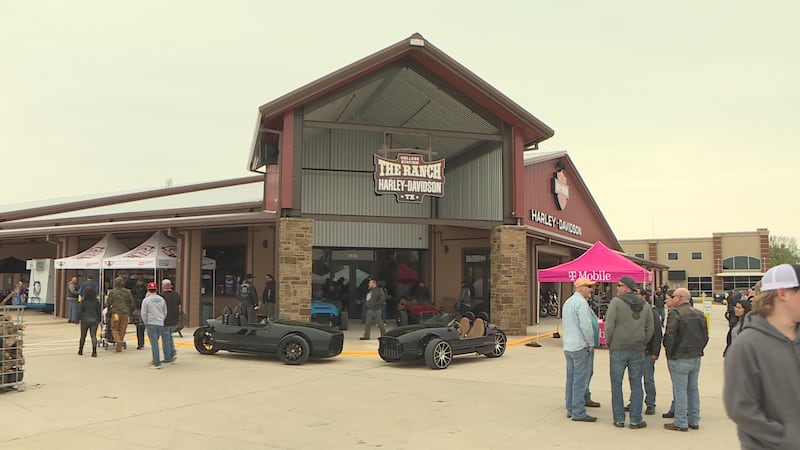 Published: Mar. 18, 2023 at 9:31 PM CDT
COLLEGE STATION, Texas (KBTX) - The motorcycle community of the Brazos Valley will have a lot more room to shop around in The Ranch-Harley Davidson's new building.
The store moved right next door from its previous location and now has more than triple the amount of space.
"We went from 15,000 square feet next door to 53,000 square feet here," said owner Susan Gipson.
The Ranch's new store has been open since December but had its official grand opening celebration on Saturday.
Vendors and food trucks came out to celebrate and the community was entertained by a motorcycle stunt show and live music.
Organizers say that this is a testament to how big the motorcycle scene in the Brazos Valley has become.
"This is bringing motorcycles to the community and show that motorcycle people are good people," said Gipson.
The Ranch Harley-Davidson will wrap up its opening weekend with a motorcycle and car show on Sunday.
Copyright 2023 KBTX. All rights reserved.