Officials: Man charged in drunk driving crash that killed firefighter, injured officer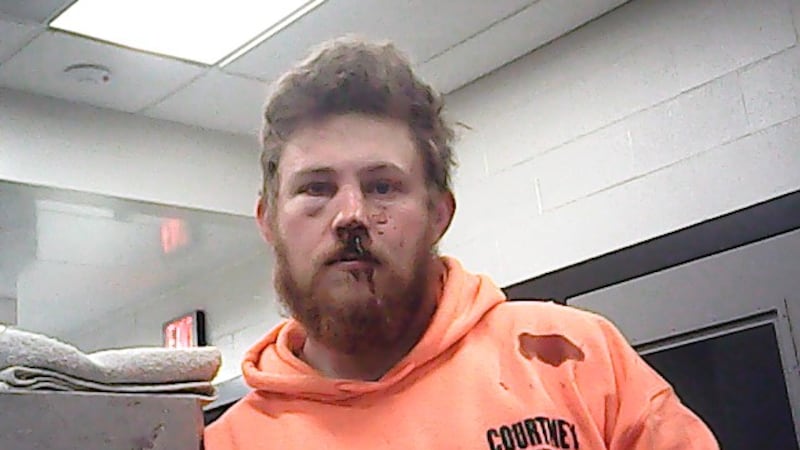 Published: Apr. 2, 2023 at 3:56 PM CDT
WRIGHT COUNTY, Mo. (KYTV/Gray News) - A Missouri man was charged Sunday in a fatal crash that killed a firefighter and injured a police officer.
The Wright County prosecutor said 21-year-old Kody Skaggs was charged with DWI resulting in death and DWI resulting in serious injuries.
On Saturday morning, Justin Sanders and Michael Shane Bryson were sitting in a Ford pickup truck participating in a ride-along and performing traffic surveillance in Mansfield, Missouri.
KYTV reports Skaggs was driving a GMC pickup truck when he crossed the center of the road and hit Sanders and Bryson. Officials said Sanders died on the scene. Bryson was taken to a hospital in Springfield, Missouri.
Mansfield Police Chief Tim Stuart said Bryson is out of the ICU and is scheduled for surgery.
"This accident was completely 100% avoidable," Stuart said.
Stuart has been on the force for years and says he's never experienced a loss like this. He says he has known Sanders for many years.
"I mean, Justin Sanders, you'd be hard, hard-pressed to find a better individual. He was a great guy and a great friend," he said.
Stuart says Bryson and his family have conveyed their thoughts and prayers toward the Sanders family, as Justin was a close friend to them as well.
Funeral and visitation arrangements for Sanders have been made for this week, according to the Craig-Hurtt Funeral Home.
Skaggs is held on a $50,000 cash bond with special conditions, according to Wright County Sheriff Sonny Byerley.
Copyright 2023 KY3 via Gray Media Group, Inc. All rights reserved.