FBI Director speaks about current threats to U.S. at Bush School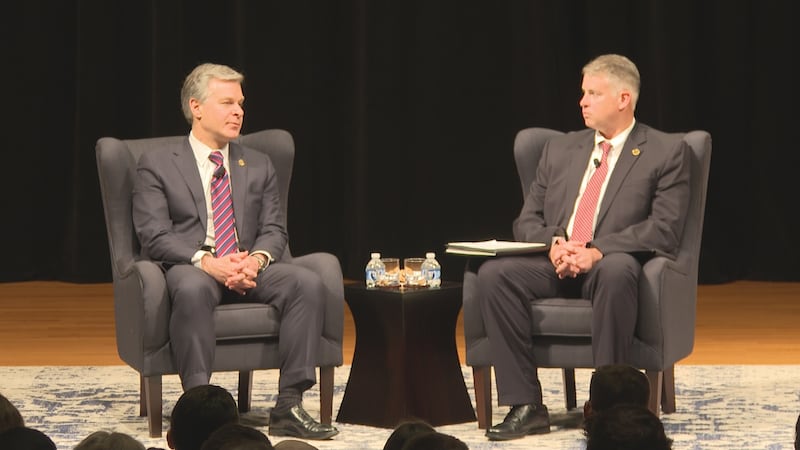 Published: Apr. 5, 2023 at 10:36 PM CDT
COLLEGE STATION, Texas (KBTX) - The head of the FBI spent time in College Station Wednesday night.
Director Christopher Wray met with about 700 students and community leaders at the Bush School of Government and Public Service to discuss the importance of service and current events. Wray says he expects hostile nations to become even more aggressive in their efforts to threaten our nation.
"Front and center is that expanded thread from China. And as I've said before, there is no doubt that the greatest long-term threat to our nation's ideas, our economic security, and our national security, is that posed by the Chinese Communist government," Wray said.
Wray also made a call to Aggies in the crowd to think about joining the FBI, saying Texas A&M is a great feeder to the program.
Next Wednesday, the Director of the CIA will be speaking at the Annenberg Presidential Conference Center. Attendees must register online.
Copyright 2023 KBTX. All rights reserved.