West community honors first responders killed in fertilizer plant explosion a decade ago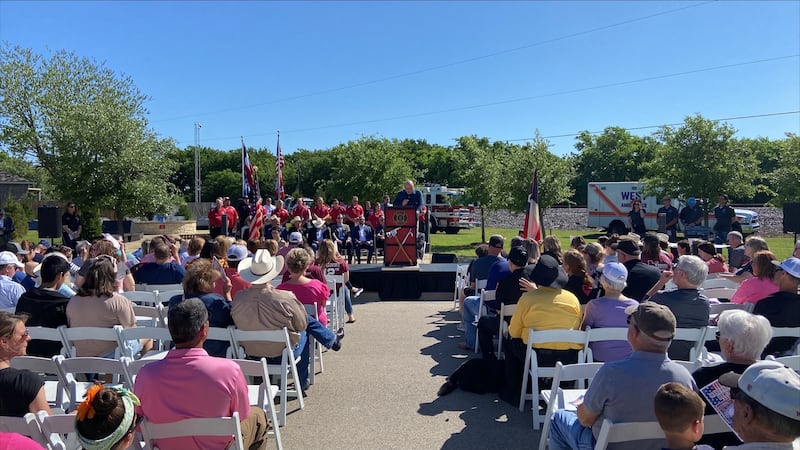 Published: Apr. 14, 2023 at 5:28 PM CDT
WEST, Texas (KWTX) - Community leaders in this small Central Texas community on Saturday modestly remembered those who made the ultimate sacrifice responding to the devastating and deadly fertilizer plant explosion that ripped apart lives and destroyed homes on April 17, 2013.
The public ceremony was held Saturday, April 15, at West City Park, next to the Fallen Heroes Memorial, at 10:30 a.m., two days before the somber anniversary.
The National Fallen Firefighters Association presented the City of West with a check for $100,000. The funds will be invested in the community and help it preserve the monuments honoring the fallen first responders.
"It shows just how awesome that organization is," Tommy Muska, mayor of West, told KWTX. "They have been by our side since day 1 on helping the families and helping the city, helping everyone recover."
The ceremony included city and state elected officials, and a performance of "Rise Up" by West school choirs.
The names of the 15 who died in the explosion, including 12 first responders, were read.
"We can't remember these guys and lady enough," Robert Payne, chaplain of West Volunteer Fire Department, said. "They literally put their life on the line to save others."
The massive explosion at the West Fertilizer plant in the McLennan County community also injured dozens of people, left the factory a smoldering ruin, and leveled buildings for blocks in every direction.
The explosion could be heard as far away as Waxahachie, 45 miles to the north, and sent flames shooting high into the night sky.
Burning embers, shrapnel, and debris rained down on shocked and frightened residents.
Frank Patterson attended Saturday's ceremony and remembers it all, even now. On April 17 2013 he helped lead disaster recovery efforts as the former McLennan County emergency management coordinator.
"I still get emotional sometimes talking about this, because it's hard to understand it, unless you've lived through it," he said.
According to the Associated Press, the town's volunteer firefighters responded to a call at the plant at about 6 p.m. that day and were working to evacuate the area around the plant when the blast followed about 50 minutes later.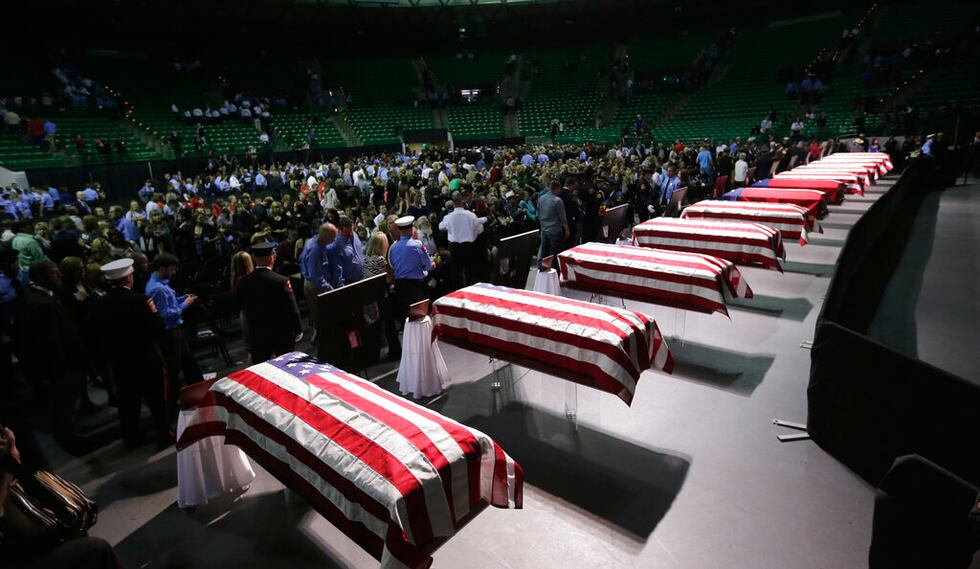 Copyright 2023 KWTX. All rights reserved.