Aggies season stays alive with 4-2 win over Texas State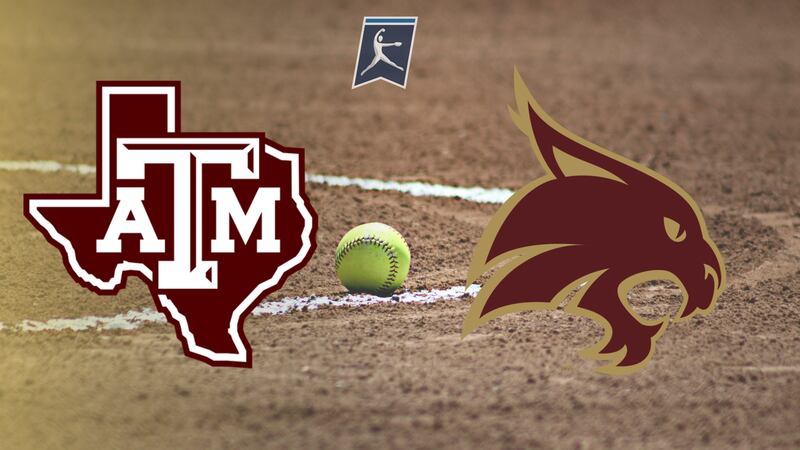 Published: May. 20, 2023 at 11:50 PM CDT
AUSTIN, Texas -The Texas A&M softball team avoided elimination defeating Texas State, 4-2, Saturday night at McCombs Field. The Aggies will play Texas on Sunday at 1 p.m. on ESPN2.
After three scoreless innings, Texas A&M (35-20) put a pair of runs on the board in each the fourth and fifth innings to take control of the game. Morgan Smith woke the bats up driving in the first run with a double, followed by Aiyana Coleman scoring Smith with a sac fly. Star Ferguson walked to leadoff the fifth, followed by back-to-back singles before Trinity Cannon drove in two more runs to extend the lead to 4-0.
Texas State (35-25-1) responded back cutting the Aggie deficit in half in the sixth frame, before Emiley Kennedy entered the circle with one out to end the Bobcat threat from further damage.
Kennedy went 1.2 innings without allowing a hit and run, while striking out three to earn her third save on the season. Emily Leavitt (11-6) earned the win after starting the first 5.0 innings, allowing five hits and two runs, while striking out one.
The victory advances Texas A&M to the regional final for the 11th time in the last 13 seasons and first time in consecutive seasons since the Aggies did so in 2017 and 2018.
Copyright 2023 KBTX. All rights reserved.