Clerk accused of trying to steal $3 million winning lottery ticket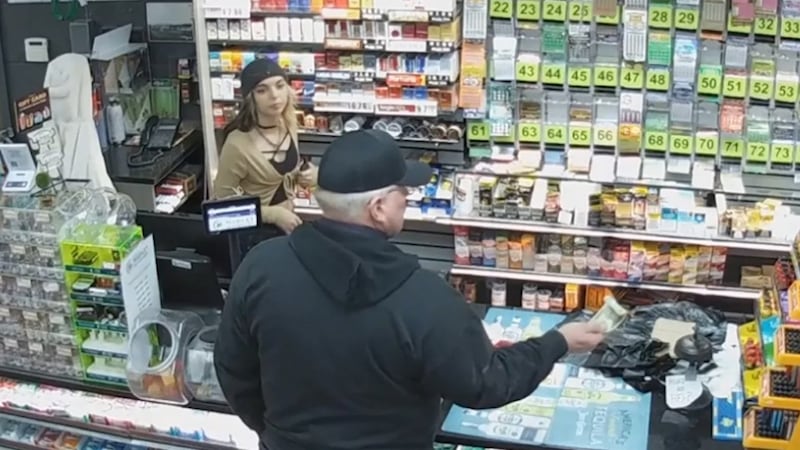 Published: May. 21, 2023 at 12:21 AM CDT
BROCKTON, Mass. (CNN) - A Massachusetts liquor store clerk was indicted for grand larceny after she allegedly tried to steal a $3 million lottery ticket accidentally left behind by a customer.
Carly Nunes, a 23-year-old liquor store clerk, is accused of trying to steal and cash the winning lottery ticket. Investigators say a customer accidentally left the ticket at the store's lottery terminal in January.
The Plymouth County District Attorney says employees at the Massachusetts State Lottery headquarters became suspicious of Nunes when she tried to cash the ticket because of its condition, which was torn and seemingly burned.
Lottery employees also allegedly overheard Nunes arguing with her coworker, 32-year-old Joseph Reddem, about how to divide the money, an interaction that was caught on surveillance video. Investigators say Reddem drove Nunes and her boyfriend to lottery headquarters, so they could cash the ticket.
Lottery officials contacted the state police and opened an investigation, telling Nunes she would only get the $3 million prize once the investigation was complete.
Police pulled surveillance video from the liquor store and saw that Nunes did not buy the ticket. They tracked down the ticket's rightful owner, who will still be able to claim the $3 million jackpot, according to the Massachusetts State Lottery Commission.
Nunes was indicted on one count each of larceny from a building, attempted larceny, presentation of a false claim and witness intimidation. The grand jury also indicted Reddem on one count of attempted extortion.
Copyright 2023 CNN Newsource. All rights reserved. Gray News contributed to this report.