Bombers Confirm Return of TCL Champion Head Coach Accompanied By New Skilled Assistants
Loyal Bombers Notable, James Dillard returns as the head coach for another season aided by two new assistant coaches coming from winning backgrounds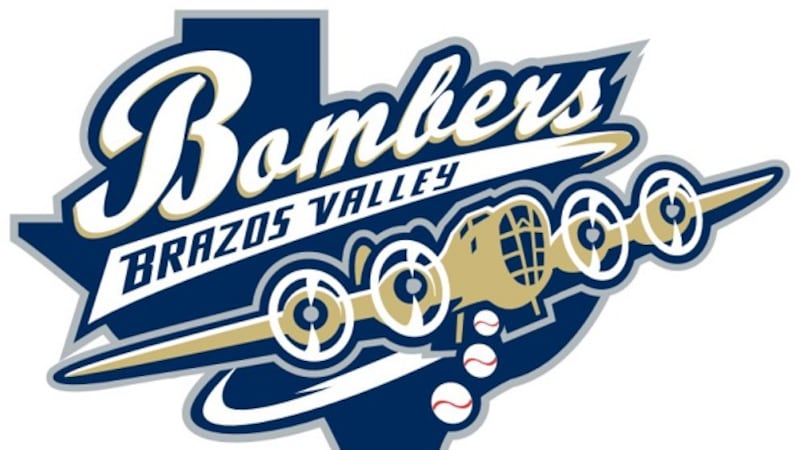 Published: May. 22, 2023 at 5:36 PM CDT
Bryan-College Station, TX (May 22, 2023) – With the 2023 season just days away, the Bombers eagerly announce a coaching staff that comes with a lot of valuable experience and winning mentality to this team. With these coaches notable work ethics and leadership, the Bombers look to be set as a dominant team in the league this year.
The Bombers are very excited to announce that James Dillard, who is no stranger to the program, is going to return as head coach once again for the 2023 season. Having him back as head coach for another season is bringing a lot of excitement to the community as he is well known in the area for being the head coach at Bryan High School for several seasons. Dillard started as an assistant coach in the 2018 & 2019 season but was quickly promoted in 2020 to head Coach due to his success with the team. In his first year as manager for this Bombers team he led his players all the way to a TCL championship which they won with record numbers for the whole program in many fields! Coach, who is known for his excellent work ethic, was awarded TCL South Division Manager of the Year after his 2020 season where the team went to have the best batting averages for the Leagues South Division! Dillard's return brings a lot of anticipation to see him and his team bring some more of Brazos Valley's winning culture back to the ballpark this season!
The team is also excited to sign on a new addition to the coach staff, Matteo Martinez. Coach Martinez just completed his first season at Coastal Bend College as their Assistant Coach and Recruiting coordinator in 2023 where he helped bring in star athletes to his program and aided in their wins this season. Prior to this position, Coach Martinez brings valuable experience to the Bombers with his time as Galveston College's Pitching and Catchers Coach of two years. His experience extends beyond this as he is credited with playing at UTRGV before he began coaching! Head Coach James Dillard is looking forward to having Martinez as an assistant saying, "Matteo is a great young coach that will make our team a championship contender. He will do a great job with our pitching staff and catchers. Matteo understands both the mental part of coaching and playing along with the mechanics side of pitching. He will be a great sounding board for our pitching staff along with a great teacher. Excited about sharing a dugout with Coach Martinez".
Alongside the other powerhouse coaches, the Bombers are excited to bring in Cody Jamison. Coach Jamison is joining the Brazos Valley staff having completed his third year at Tyler Junior College as their assistant coach and recruiting coordinator. Along with being a key role in the coaching staff at Tyler JC, Jamison brings his winning spirit to the Bombers with also being a two time NJCAA National Champion. James Dillard shows excitement in Jamison's arrival to the team stating, "Cody is a proven winner. Winning two NJCAA championships while coaching at Tyler Junior College. Cody will work with our hitters and help run our offense. Everywhere Cody has been he has won. His knowledge of hitting will help our guys throughout the summer and he makes our staff an even better coaching staff. I'm excited to be on this summer journey with Coach Jamison."
About the Brazos Valley Bombers
The Bombers are members of the Texas Collegiate League, one of the nation's premier summer collegiate circuits. Teams like the Bombers bring minor league baseball-style entertainment to communities throughout the country, giving some of the best college players a chance to further their careers in wood bat leagues in front of Major League scouts. The Bombers 48-game season begins on May 30th and runs through August 3rd, followed by the TCL playoffs and a championship series. Season tickets for the 2023 season are now on sale. More information is available by calling the Bombers ticket office at (979) 779-PLAY, visiting the Bombers office in Bryan, or logging on to the Bombers' official website at www.bvbombers.com.
Copyright 2023 KBTX. All rights reserved.