Residents push back on middle housing that allows more-than-four
No more than four unrelate people have been allowed to live together in College Station, until now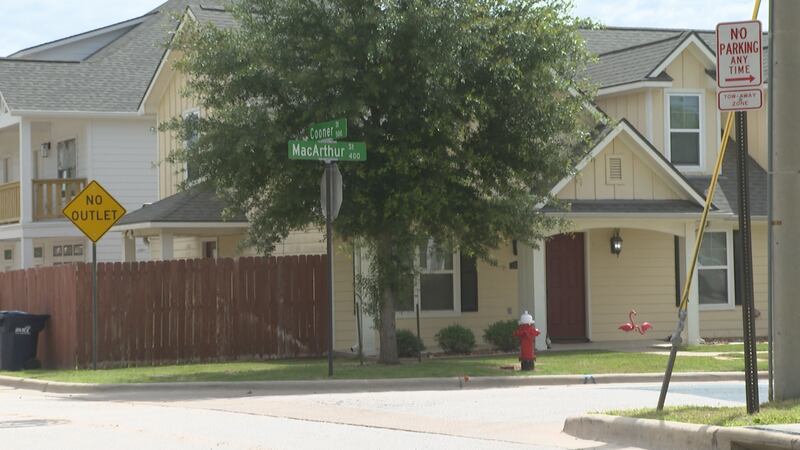 Published: May. 24, 2023 at 5:28 PM CDT
COLLEGE STATION, Texas (KBTX) - A plan by the City of College Station to expand housing options near campus has some critics worried.
Middle Housing is a new zoning ordinance that will allow certain types of housing. These options include small-lot single-family homes, duplexes, shared housing, apartments, and multiplexes. But, where most concerns come in is with the inclusion of the Shared Housing option.
"When you allow property owners to do this, this causes rent to actually go up," College Station resident, Liana Vincent, said.
Shared housing allows more than four unrelated people to live together. And while the City of College Station says it works to enforce the "no more than four" ordinance, residents say it still happens often.
In fact, dozens of residents have shown up to city meetings since last year in order to voice their concerns about allowing this to happen and a lack of enforcement in neighborhoods. Many of these instances can be seen with large "Ag Shacks" and Stealth Dorms.
Beyond the city's goal to provide more housing options, residents shared concerns that allowing shared housing would tax lower-income neighbors out of the area.
Vincent and other residents including Fred Dupriest have voiced their opposition to the idea.
"Does shared housing even belong in middle housing?" Dupriest asked. "We might need to step back and look at what is the total amount of working-class housing we want to protect single-family housing, we don't want to force everybody to live in apartments."
College Station Long Range Planning Administrator, Alyssa Halle-Schramm, says while these middle housing areas include shared housing, that's not the only thing. And, once an area is zoned middle housing, property owners must apply for shared housing on individual properties.
"We have the opportunity to review to make sure that each site individually has enough parking and enough buffering and that may be landscaping or fencing to address any of the concerns and potential impacts on the surrounding neighborhood."
If approved and located in the correct zone, more than four unrelated people would be able to live together.
Copyright 2023 KBTX. All rights reserved.