Former California corrections officer charged with sexually assaulting 13 at women's prison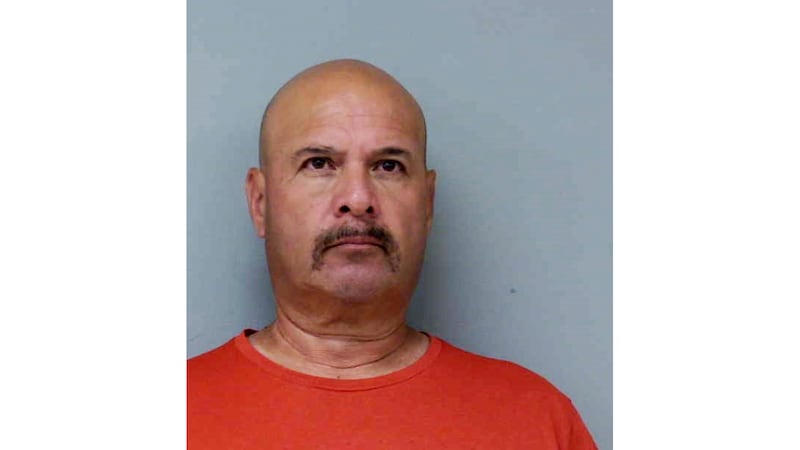 Published: May. 24, 2023 at 9:11 PM CDT
SACRAMENTO, Calif. (AP) — A former correctional officer at the biggest women's prison in California has been arrested on suspicion of sexually assaulting at least 13 inmates over the past nine years, prosecutors said Wednesday.
Gregory Rodriguez, who worked at the Central California Women's Facility, faces 96 counts including rape, sodomy, sexual battery and rape under color of authority, the Madera County District Attorney's Office said in a news release.
It couldn't be determined Wednesday if Rodriguez, 54, has an attorney who can speak on his behalf. He was being held in lieu of $7.8 million bail, the DA's office said.
The alleged assaults date back to 2014, but most happened within the past two years, prosecutors said.
The charges involve 13 separate victims, according to the DA's office. If convicted on all charges, Rodriguez could be sentenced to more than 300 years in prison.
The women's prison where Rodriquez worked for 12 years is located in Chowchilla, a small city about 120 miles (190 kilometers) southeast of San Francisco. Rodriguez retired in August after being approached about the assaults as part of an internal investigation, the California Department of Corrections and Rehabilitation said in December.
The investigation, which found that Rodriguez may have engaged in sexual misconduct against at least 22 inmates, was handed over to the district attorney's office earlier this year.
"These allegations are in no way a reflection on the vast majority of correctional officers who act professionally and do their best to make sure prisoners serve their time while remaining safe," the DA's office said Wednesday. "It is our hope that the removal and arrest of this defendant encourages them to continue in their honorable profession upholding the law every day."
Two unidentified inmates filed lawsuits in December accusing Rodriguez of sexual assault at the prison, which holds about 2,100 inmates.
A 2003 federal law known as the Prison Rape Elimination Act created a "zero-tolerance" policy for the sexual assault of inmates. But California prison officials have still been accused of sexual misconduct in recent years. That includes Israel Trevino, a former correctional officer at the Central California Women's Facility, who was fired in 2018 after being accused of groping and making sexually harassing comments to inmates.
An Associated Press investigation found that a high-ranking federal Bureau of Prisons official, who formerly worked at a women's prison in the San Francisco Bay Area, was repeatedly promoted after allegations that he assaulted inmates. Another investigation found a pattern of sexual abuse by correctional officers at the women's facility.
These types of accusations extend beyond California. Former prison officers in Kentucky and New Jersey have recently been charged with sexually abusing or assaulting inmates.
Copyright 2023 The Associated Press. All rights reserved.