Kid to Kid is making sure you are styled just right in the red white and blue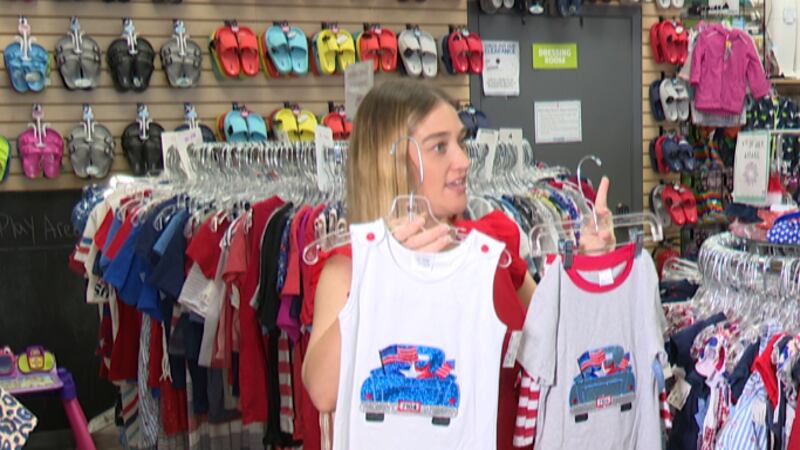 Published: May. 25, 2023 at 2:51 PM CDT
BRYAN, Texas (KBTX) - Kid to Kid is making sure you are styled for the summer holidays! Manager Sara O'Bannon says they are fully stocked with all of their Memorial Day and 4th of July apparel.
"Now's the best time to shop because we have all the best stuff still on the rack. So come take a look at it," she said. Shoppers can make photo opportunities easy with all the red, white and blue they'll find in the store.
Shoppers can find everything from rompers, bottoms, bloomies, dresses and t-shirts.
"We're talking about pictures and photo opportunities. You do those with your siblings. And so we have lots of things that you can pair together that would look good for photos," said O'Bannon.
As always, moms can also find clothing and maternity wear.
For those pool days ahead, make sure to check out the swim gear and all accessories.
"Memorial Day is May 29th, so come in and get it before then, but then use it again for the 4th of July," said O'Bannon.
Kid to Kid is open Monday through Saturday from 9 a.m. to 7 p.m. and on Sundays from 11 a.m. to 6 p.m.. The store is located at 910 N Earl Rudder.
Copyright 2023 KBTX. All rights reserved.