Sam Houston's regional run comes to an end with 3-1 loss to Oregon State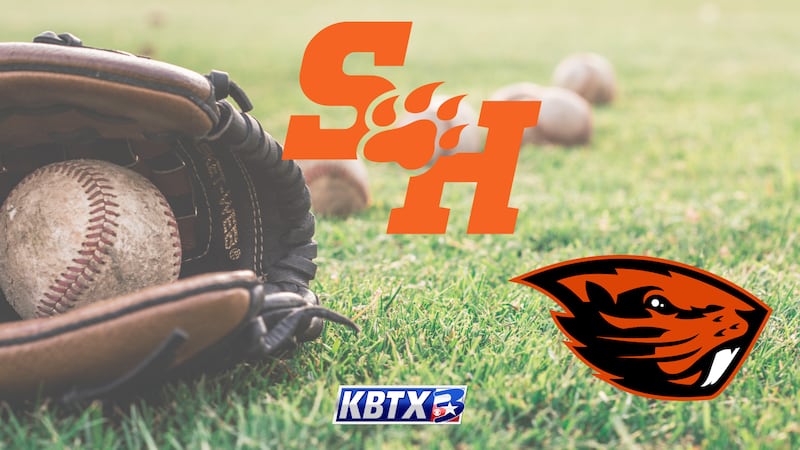 Published: Jun. 5, 2023 at 1:29 AM CDT
BATON ROUGE, Louisiana - Sam Houston's season came to an end after a 3-1 loss to Oregon State in an elimination game in the Baton Rouge Regional.
Sam Houston scored quickly in the first inning, but that was the only run they could produce. The Kats threatened in the bottom of the ninth with two runners on and two outs but they couldn't capitalize.
Sam finishes the season with a 39-25 record, WAC conference championship and the program's first regional appearance since 2017.
They'll make the transition to Conference USA this off-season.
Copyright 2023 KBTX. All rights reserved.