Ex-Leon County sheriff's deputy faces life sentence for allegations of child sex abuse
The Montgomery County DA's office is assigned as special prosecution; however, the case will remain in Leon County.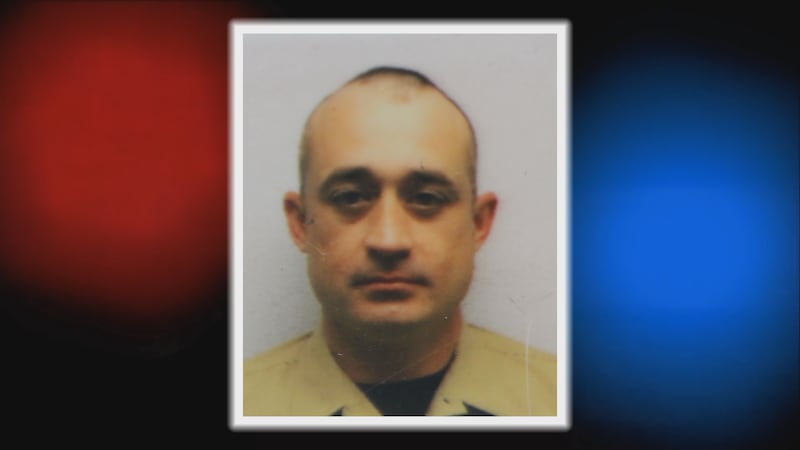 Published: Jun. 29, 2023 at 10:42 PM CDT
CENTERVILLE, Texas (KBTX) -A former Leon County sheriff's deputy is facing the possibility of spending the next 25 years to life in prison if convicted after being accused of sexually assaulting a child multiple times in 2020.
Robert Joe Stanford, who served as a jailer and peace officer in Leon, Madison, and Walker Counties over the past eight years, is now on the opposite side of the law.
He is accused of committing two or more acts of sexual abuse that occurred at least 30 days apart and is charged with one count of continuous sexual abuse of a child, which carries a penalty range of a minimum of 25 years up to life in prison.
According to the indictment, Stanford allegedly inappropriately touched a child under the age of 14 multiple times between January and June of 2020.
Story continues below
A personal Status Report from the Texas Commission on Law Enforcement (TCOLE) reveals that during that time, he was employed at the Buffalo Police Department and the Madison County Sheriff's Office.
Records indicate that Stanford has also worked at the Normangee Police Department as a peace officer and at the Walker County Sheriff's Office as a jailer.
Story continues below
In 2021, he took a job as a deputy at the Leon County Sheriff's Office.
Stanford was arrested this month in Leon County while still employed there as a deputy.
A booking report obtained from the Leon County Sheriff's Office shows he was released on the same day after posting a quarter-million-dollar bond.
According to Stanford's TCOLE service record, he received training on identifying victims of exploitation, missing children, and human trafficking throughout his career.
Officials with the Leon County Sheriff's Office confirmed the Texas Rangers were called in to investigate the claims, and the Montgomery County District Attorney's Office is prosecuting the case after Leon County District Attorneys recused themselves.
The Texas Department of Public Safety (DPS), Texas Ranger Division confirmed to KBTX Thursday that they conducted an investigation and submitted their finding to the Montgomery County District Attorney's Office but declined to comment on those findings.
The Leon County Sheriff's Office would not release any additional information related to the case or Stanford's employment. Records from TCOLE show that his service with the Leon County Sheriff's Office ended on June 20, however, the sheriff's office would not confirm that information.
According to prosecutors in Montgomery County Stanford is scheduled to make a court appearance later this month.
The Texas Commission on Law Enforcement confirmed to KBTX that they have not received a report regarding Stanford's arrest. However, their rules allow for up to 30 days for making that report. They also noted that disciplinary action is typically taken after the court decides on the case, except for specific circumstances involving felony arrests or indictments.
Editor's note: To protect the identity of the survivor, we are withholding details that have been publicly released in this case.
Copyright 2023 KBTX. All rights reserved.