Police: Man charged with murder after living with girlfriend's body in closet for months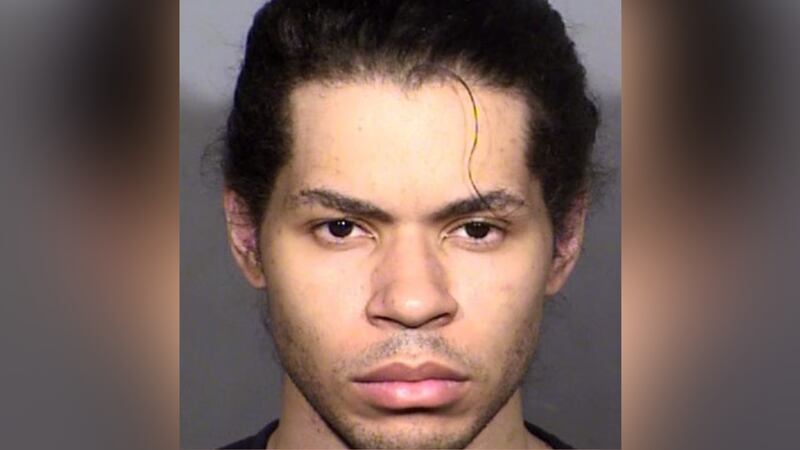 Published: Jul. 28, 2023 at 8:12 PM CDT
LAS VEGAS (KVVU/Gray News) - A man accused of killing his girlfriend told investigators that he lived with her body in a closet for months before she was discovered.
KVVU reports that George Bone faces a murder charge in the death of Beverly Ma.
Police said they discovered Ma's body after the woman's family located her in a home on July 26.
Bone was reportedly Ma's boyfriend, and the two were living together.
The family said they went to the house where the two were to check on the air conditioning unit. They had received an expensive bill and the repair man said no one was answering the door.
They arrived at the home, but Ma still did not answer them.
According to an arrest report, they talked to Bone upstairs, and that's when he told them that Ma was dead.
While a family member was on hold with 911, she asked Bone why he didn't call the police and why he stayed in the house with her body, the report said.
He reportedly told the family member that he wanted to prolong his arrest. The family described Bone as being casual about the situation and brushing his teeth while speaking to them.
The woman's family said they were not close but did keep in touch with Ma as she suffered trauma in the past.
They had last seen her in person in April, but she stopped responding to their messages a couple of months ago.
During Bone's interview with police, he said he had known Ma since high school, and they developed a romantic relationship in 2019 after he left prison.
He started living with Ma in July 2022 and Bone told police they fought often, the arrest report said.
According to authorities, Ma had called 911 on May 4 at about 4:40 a.m. Dispatchers could hear a woman and a man screaming at each other, but Ma never responded to the dispatcher's questions and the line went dead.
Officers said they did a door knock at the house. However, no one answered.
During his interview with police, Bone reportedly told investigators he found Ma in the closet with a belt around her neck in May. He responded to text messages on her phone so her family would think she was alive.
He also told police that he was keeping the temperature in the home at 60 degrees because of the number of flies in the house.
According to Bone's arrest report, investigators didn't find consistent evidence regarding his story about Ma's suicide attempt. Police pointed out these inconsistencies to Bone and he said he didn't know how to dispose of a body.
Eventually, Bone requested an attorney and the police interview ended.
Bone was not granted bail in a July 27 hearing. His next court appearance is scheduled for Aug. 1.
Copyright 2023 KVVU via Gray Media Group, Inc. All rights reserved.