Rocky J Fire reignites in Coryell County
Fire 75% contained, according to Texas A&M Fire Service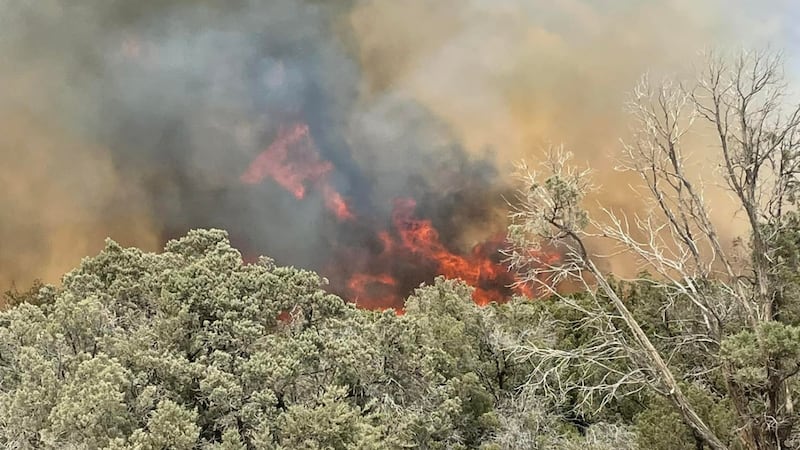 Published: Aug. 23, 2023 at 10:40 AM CDT
GATESVILLE, Texas (KWTX) - Texas A&M Fire Service is still fighting the Rocky J fire, which reignited Tuesday afternoon and grew to about 138 acres.
On Wednesday, the Fire Service said the fire was 75 percent contained.
The fire began around 3:30 p.m. Aug. 22 in the area of Hard Bargain, CR147, 146, 145, 132 and 62 in Gatesville.
Update: the #RockyJFire in Coryell County is an estimated 100 acres and 50% contained. Forward progression has been stopped and firefighters were successful in holding the fire at CR147. Dozer line is complete on the right flank of the fire. #txfire pic.twitter.com/TxZyHGuPb9

— Incident Information - Texas A&M Forest Service (@AllHazardsTFS) August 20, 2023
According to the A&M fire service, activity increased on the east side of the fire in the afternoon due to increased wind speeds, leading to the fire breaking containment.
"Crews are fighting the fire from the ground and air. Please avoid any unnecessary travel in that area and along 116. Allow responders room to move and work. Fire can be unpredictable, especially with today's winds, so remain alert," said the agency.
Copyright 2023 KWTX. All rights reserved.