TSM wins the ALGS Championship with an astounding comeback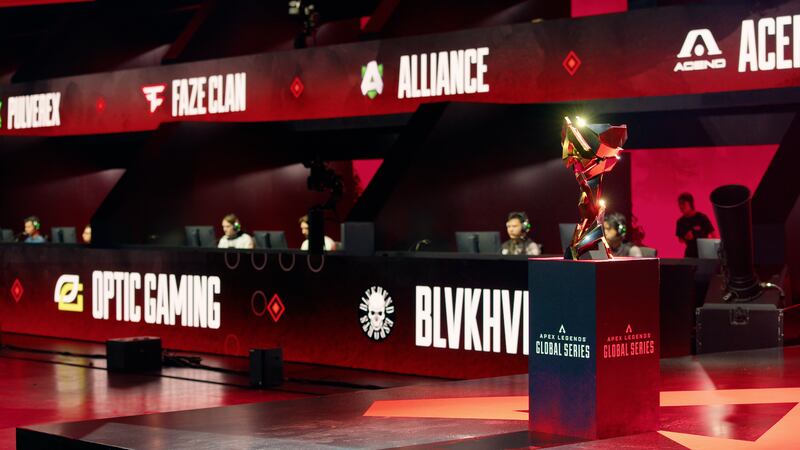 Published: Sep. 11, 2023 at 5:07 PM CDT
(Gray News) - The Apex League Global Series (ALGS) Championship Finals wrapped up Sunday evening in Birmingham, UK. It took eight hard-fought matches to declare TSM the Champions of the Year 3 ALGS season. What's truly impressive is how they fought back from a slow start when the tournament was in jeopardy of finishing in match four, thanks to OpTic Gaming.
The ALGS Finals use a match-point format, meaning teams have to surpass a 50-point barrier to become eligible to win the tournament. Teams earn these points through eliminations and their final placement in a match. Once a team passes 50 points, they must place first in a match to win the tournament.
This format places teams in a risk-reward situation, as a high placement nets you more points, but a tactic of avoiding fights is detrimental because you never know when a team may appear.
In the first match of the Finals, OpTic Gaming showed the other teams that a mixture of aggression and positioning was crucial to stay in the hunt on Sunday. They won the first match and amassed 13 eliminations, gaining them 25 points out of the gate. With the seven advanced starting points they had been given, they were already more than halfway to the 50-point threshold.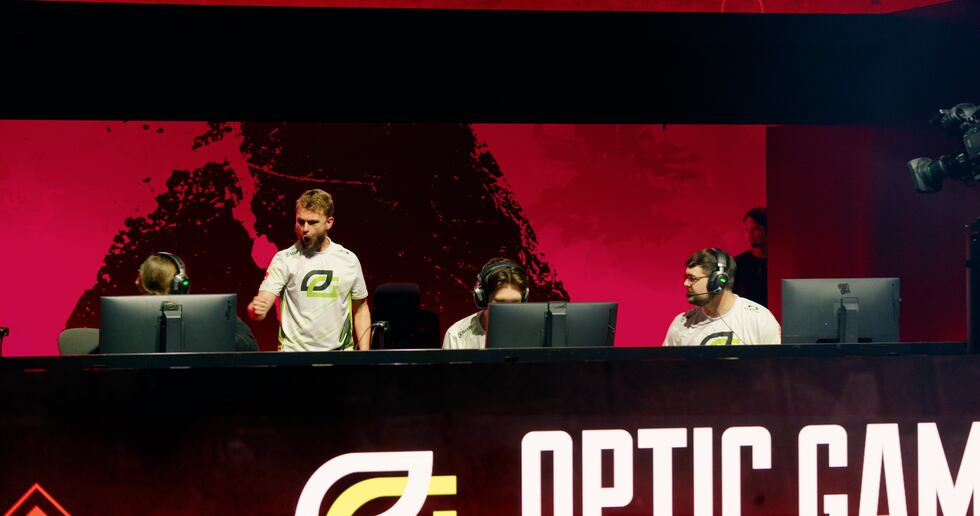 TSM, on the other hand, had six advanced starting points and placed 17th with only one elimination, putting them well behind. In match two, DreamFire won and had 15 eliminations for 27 points. TSM finished 10th but gained four points thanks to two eliminations. They were falling further behind.
In Match three, the unthinkable happened. OpTic Gaming won again alongside 12 eliminations, meaning they had crossed over 50 points and became match point eligible. TSM finished last and earned zero points. OpTic Gaming was ahead of the field by a landslide and were on the precipice of ending the ALGS Championship in four matches. No other squad was match point eligible, the closest being DreamFire at 43 points. TSM sat in 17th position with 11 points, 39 points off the goal.
OpTic now had to contend with the mental pressure of being one match win away from lifting the trophy. Match four was a thrill ride. As the zone progressively got smaller and smaller, OpTic stayed alive and looked to be playing for map position above all else. But early in the match, NRG took a Trident away from OpTic, hampering their rotation choices. DreamFire went out early, so it became a question of whether another team would even become eligible for match point when all was said and done.
The brilliance of Apex Legends esports was on full display as the storm closed in on its final circle. Teams were pressured into close-quarters combat, creating a blender of chaos and last-ditch efforts for survival. Teams dropped left and right, yet OpTic managed to hold on. As the fans held their breath, ACEND fell, and only OpTic and NRG remained. OpTic had full shields and the majority of their health. It looked like they would close out the ALGS Championship in record time. NRG didn't hesitate. They pushed OpTic to the low ground and managed to outgun Mark 'Dropped' Thees and William 'SkittleCakes' August to keep the tournament alive. It was heartbreaking for OpTic, but they remained the only match-point-eligible team. TSM finished 6th and gained another six points, putting them at 17 total.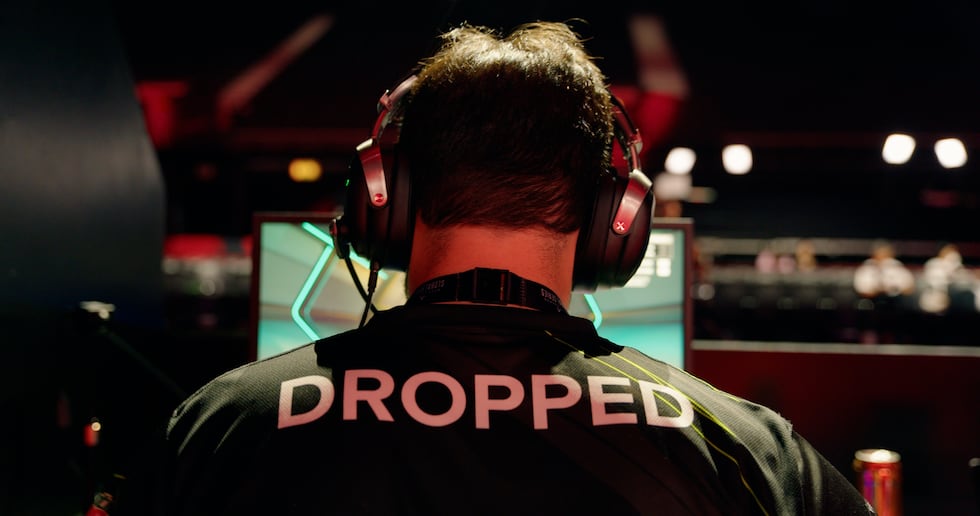 Match five was another close call for OpTic. They made it to the final three teams but fell into a standoff between BLVKHVND and LG Chivas. Unfortunately, OpTic was the first of the three caught in the open and were sent to the lobby to reset again.
TSM had another frustrating finish, only managing 9th and three eliminations, raising their overall total to 22 points. TSM, a team who have won several ALGS Playoffs, needed to dig deep. In Match six, the rubber hit the road.
DreamFire was now match point eligible, and OpTic was no longer the only one who could end the tournament. TSM would not let this stop them. They made it to the final zone and positioned themselves perfectly behind a Catalyst wall while the other teams duked it out. They picked off the remaining players and took their first match win of the Finals, earning them 18 points.
TSM had 40 points overall and remained ineligible to win the tournament. FaZe, LG Chivas, and BLVKHVND broke 50 points and became eligible, joining OpTic and DreamFire. With five teams able to win, it seemed inevitable that match seven would decide the ALGS Champion. TSM had other plans.
In Match seven, OpTic again found themselves in the final zone with only five teams left. TSM had taken the last bit of high ground on the roof above OpTic. TSM picked off players as OpTic bided their time, knowing they would be forced into the open in a few seconds. The Dojo also laid in wait, hunkering down alongside a wall. OpTic made their move, and the teams collided. In a flurry of gunfire that ended as quickly as it began, TSM remained. TSM earned 19 points and were finally match-point eligible. The Dojo also found themselves eligible after a second-place finish, a massive accomplishment for a Last Chance Qualifier team.
Match eight would start with seven teams able to end the tournament with a win. TSM had done the impossible and won back-to-back matches. They had ensured a chance at lifting the ALGS Championship trophy. All that was left was to win one last time.
Match eight started with a packed-out arena of fans glued to every moment of the action. The final map was Storm Point, and TSM landed at The Wall to gear up. Logan 'Knoqd' Layou quickly became the last man alive for OpTic. DreamFire were eliminated by IronBloodGaming and finished 17th. LG Chivas were eliminated only a second later and finished 16th. FaZe followed suit minutes later and got eliminated in the 14th position. The Dojo and OpTic continued the trend of match-point-eligible teams getting knocked out, finishing 13th and 12th. BLVKHVND and TSM were the only eligible teams remaining.
As teams were scrapping for positioning in the second to last zone, TSM's Phillip 'ImperialHal' Dosen pushed his team to contest an advantageous position behind some containers on a hillside. The group holding this precious real estate was BLVKHVND. BLVKHVND got shots on first, but ImperialHal expertly used Horizon's gravity lift to push in and, supported by Evan 'Verhulst' Verhulst, sent BLVKHVND back to the lobby.
TSM was the last eligible team alive and perfectly positioned in the zone. Fans began to chant as the final moments of match eight ticked away. TSM didn't wait for the rest of the teams to get picked off. They got aggressive and pushed up, forcing the remaining squads to come and face them. SAF Esports was the last hurdle in TSM's path. A Catalyst wall and a few Horizon fences cut a wide-open final zone in half, separating the two teams. Both teams were in a standoff. ImperialHal retook control and used his gravity lift to throw himself over the wall and find the first knock. Jordan 'Reps' Wolfe and Verhulst backed him up, and with minuscule amounts of health remaining, TSM became the ALGS Year 3 Champions.
Showcasing an impressive display of tactical prowess and pure grit, TSM pulled off arguably the best comeback in ALGS history. At the end of a highly competitive ALGS season, TSM are the ALGS Champion, OpTic are the runner-up, and BLVKHVND finished third.
Gray Television is an investor in OpTic Gaming.
Copyright 2023 Gray Media Group. All rights reserved.