Bryan Fire Department is encouraging residents to use "pet stickers"
The Bryan Fire Department wants the community to take active steps to be prepared in case of an emergency.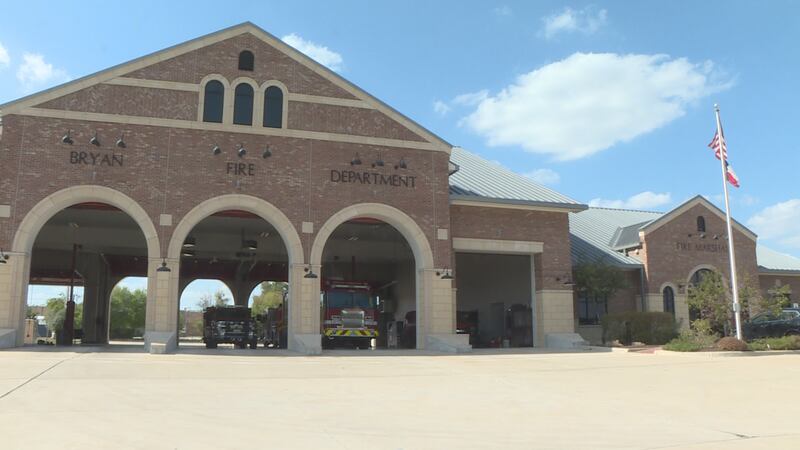 Published: Sep. 20, 2023 at 8:04 PM CDT
BRYAN, Texas (KBTX) - With National Preparedness Month, the Bryan Fire Department wants community members to be prepared.
The Bryan Fire Department is bringing awareness to residents to use "pet stickers."
These stickers go in front of your home so that if there is an emergency, the fire department knows there is an animal inside.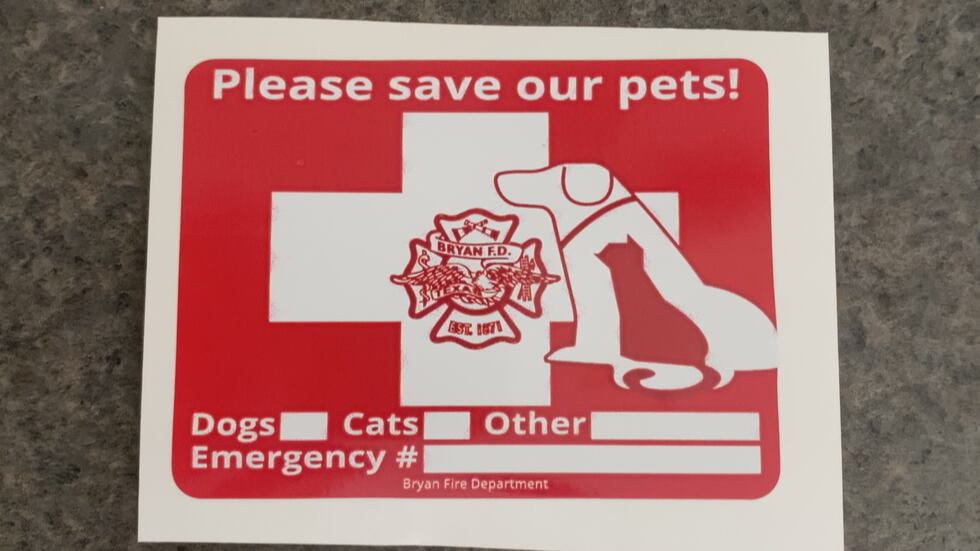 They are available for pickup at Bryan Fire Department Station 1 located at 300 W William J Bryan Parkway in downtown Bryan. One can pick them up from 8 am- 5 pm, Monday through Friday.
Deputy Fire Marshal. Rhett Filburn, comments on the importance of these stickers.
"Our crews are focused, especially in a fire event, to go find and locate people which generally are easy to find; and sometimes our furry friends hide in places that we don't necessarily see or they're harder to look for, so having this information will assist us in locating cats and other animals," he says.
The Fire Department notes that it is not just for cats and dogs but all animals.
You can check the box "other" and explain what type of pet you have.
Copyright 2023 KBTX. All rights reserved.