Navarro Panthers pounce on the Giddings Buffaloes to pick up 56-28 victory
Published: Sep. 23, 2023 at 12:20 AM CDT
GIDDINGS, Texas (KBTX) - Homecoming night in Giddings as the Buffaloes hosted the Navarro Panthers for week 5 of Friday Football Fever action and the first district game of the year.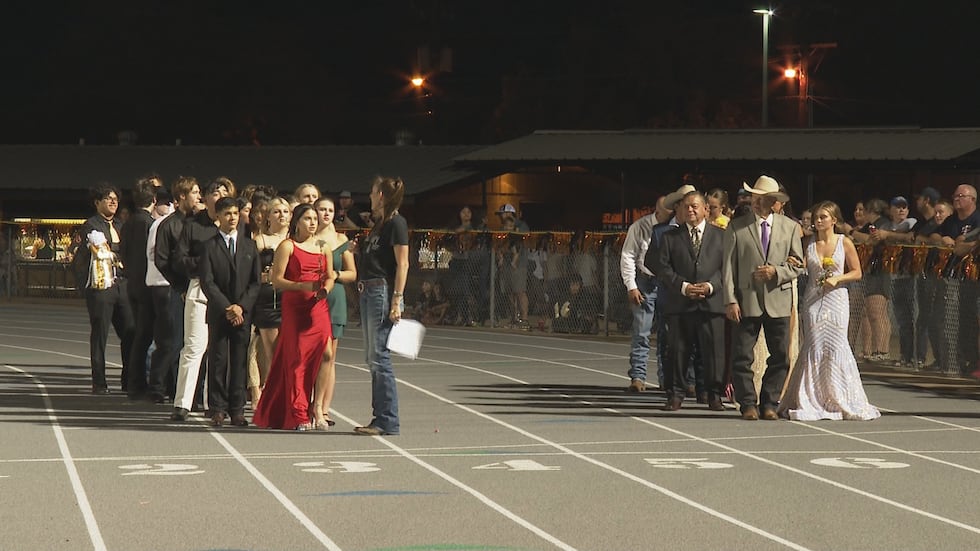 The Buffaloes attack first when sophomore quarterback Gunner Fromme lobs a deep pass to junior wide receiver Cade Patschke, who's waiting patiently in the corner of the endzone to pull down the touchdown, securing the first points of the game.
The Panthers answered right back. Senior running back Diego Chapa gets the pitch from senior quarterback Colton Schuelke and glides untouched into the endzone, leveling the score, but a missed field goal would make the score 14-13.
The Buffaloes and Panthers would battle back and forth all night.
3rd and 10, ball on the 17-yard line for Giddings. Fromme goes back to the air to find sophomore running back Bryson McDaniel, who turns on the jets down the sideline to put the Buffalos back on top 14 to 7.
Again, Navarro had an answer. Schuelke hands the ball off to senior running back Landun Taylor, who picks up the 24-yard touchdown run and levels up the score 14-14.
The visiting Panthers kept their foot on the gas, not letting up. This time Navarro's Schuelke keeps the ball on the ground, takes matters into his own hands, and scrambles for a 13-yard touchdown to put his team up 21-14 after a two-point conversion.
Giddings looking to answer back. 1st and 10 on the Buffalo 31-yard line but they can't hold on to the ball. Senior linebacker Hayden Toliver is there to scoop up the ball to pick up the defensive touchdown.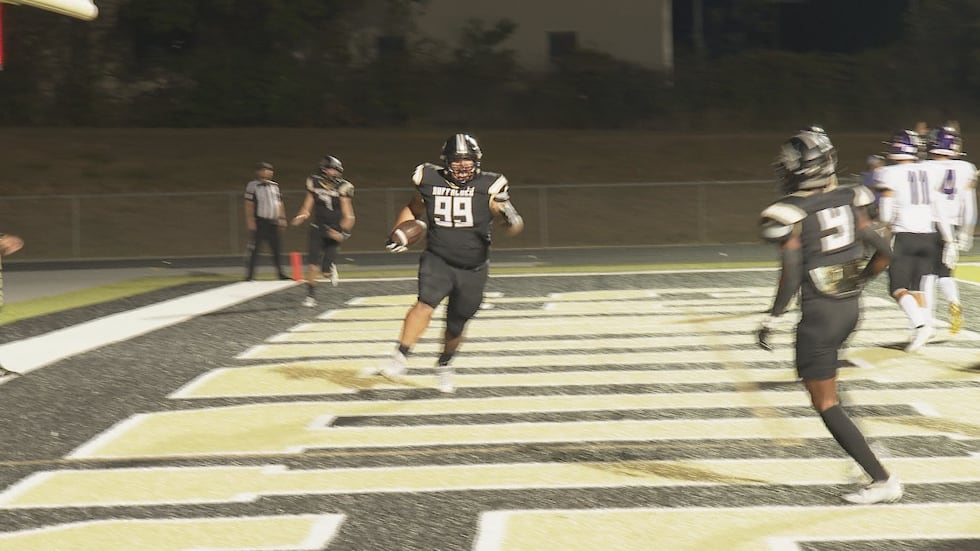 The score 28-21 heading into halftime. Second and goal on the four-yard line. Patschke takes the snap and lobs the ball to offensive lineman Kevin Ramirez, who pulls it down for a big boy touchdown. Whoever said linemen can't catch clearly hasn't seen Ramirez in action. But, it wouldn't be enough to hold off Navarro. The Panthers put a damper on homecoming for the Giddings Buffaloes with a 56-28 victory.
The Giddings Buffalo Gals DRILL Team was KBTX's Drill Team of the Week.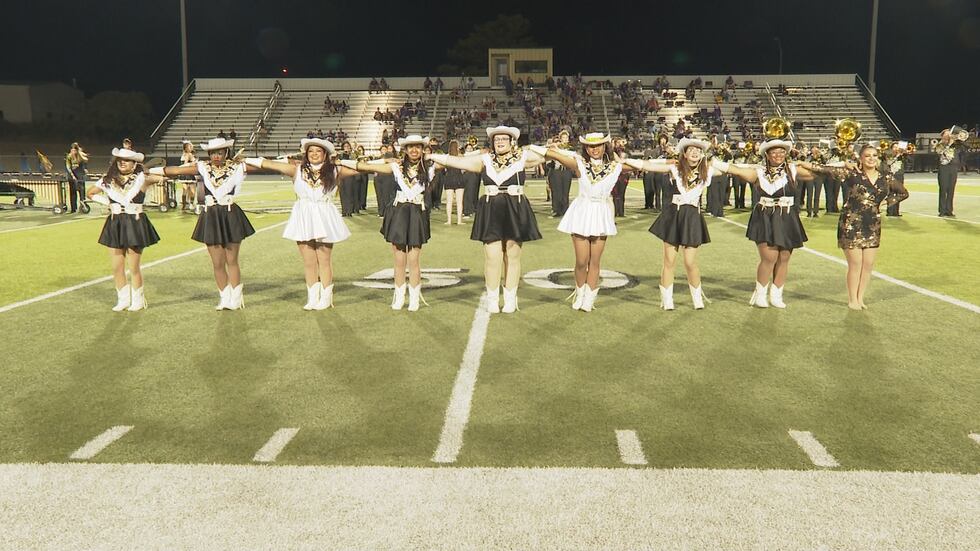 Copyright 2023 KBTX. All rights reserved.