Maichon leads Aggies with 4th place showing at SEC match play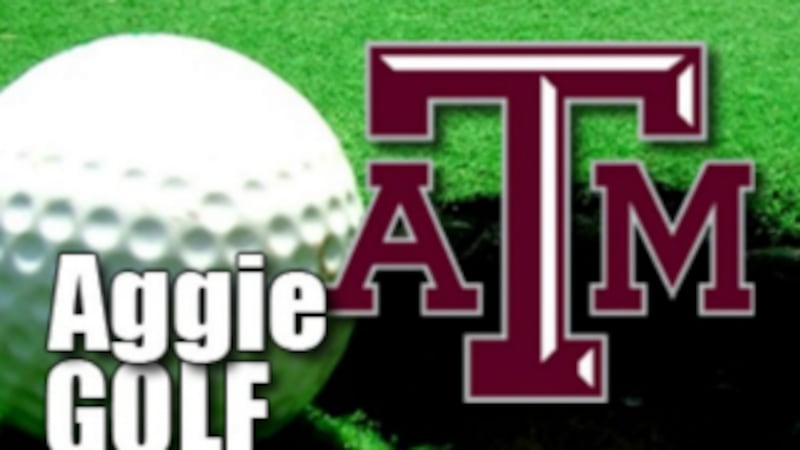 Published: Sep. 26, 2023 at 5:50 PM CDT
MOUNTAIN BROOK, Alabama – Paced by junior Phichaksn Maichon's fourth-place effort, the No. 17 Texas A&M men's golf team posted a 1-under 283 in Tuesday's action at the SEC Match Play hosted by Jerry Pate to complete the stroke play portion in sixth place.
Auburn was the top team in stroke play with a three-round tally of 41-under 811 to best Vanderbilt (-28) by 13 strokes. Arkansas (-25), Ole Miss (-24) and Tennessee (-23) rounded out the top five.
Maichon was one of just three golfers at the tournament to log less than two holes over par with his one bogey in 54 holes, joined by Tennessee's Caleb Surratt and Kentucky's Alex Goff. He finished the tournament tied with Auburn's JM Butler for fourth place at 11-under 202 with his three sub-70 rounds (65-68-69).
Freshman Aaron Pounds registered a top 20 finish in his collegiate debut. He parred 16 holes to finish Tuesday's round even 71 after stacking two 69s in Monday's action.
After a sluggish start, Jaime Montojo birdied three of his last six holes to finish even 71. He tied for 25th place at 3-under 210. Michael Heidelbaugh (t-34; E) and Vishnu Sadagopan (t-47; +3) rounded out the Aggie fivesome.
In tomorrow's match play round, the Aggies square off against fifth-place Tennessee. The teams start teeing off from hole No. 1 at 8:10 a.m.
Copyright 2023 KBTX. All rights reserved.