Aggies Wrap Up Day One at Ben Hogan Collegiate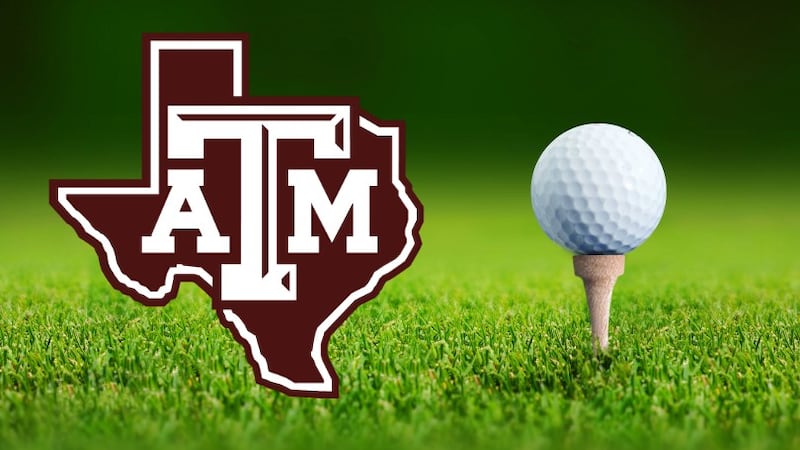 Published: Oct. 2, 2023 at 8:08 PM CDT
WESTWORTH VILLAGE, Texas – The No. 17 Texas A&M men's golf team finished the first two rounds of the Ben Hogan Collegiate Invitational tied for 11th place in the talent-laden field.
The Aggies closed Monday's action at 10-over 570 tied with Georgia Tech 28 strokes off the pace. Oklahoma leads the pack at 18-under 542, followed by Arizona State (547) and Vanderbilt (550).
Jaime Montojo registered the best day among the Aggies at the par-70, 6,885-yard Shady Oaks Country Club. He opened the day with a 2-over 72 and improved in the second round with a 1-under 69 despite opening the circuit with three bogeys. Montojo is tied for 26th place, 10 strokes behind tournament leader Drew Goodman of Oklahoma.
Phichaksn Maichon ended the day 2-over 142. He carded 71s both times around the course.
Daniel Rodrigues (5-over 145), Aaron Pounds (7-over 147) and Michael Heidelbaugh (11-over 151) rounded out the A&M fivesome for the day.
The Aggies wrapped up the first round in a tie for 12th place at 8-over 288. Maichon led the Maroon in the lid-lifting circuit, shooting 1-over 71. Heidelbaugh and Montojo were both 2-over 72 for the round.
For the most up-to-date information on Texas A&M men's golf follow the Aggies on Facebook, Twitter and Instagram.
TEXAS A&M QUOTES
Head Coach Brian Kortan
On the day...
"It was a long day, playing 36 holes. We played some good golf in stretches, but overall it wasn't very efficient. We gave a lot of shots away around the greens. We lost a little confidence on the greens which made it a little harder with our approach shots. It was a tough day all around. It's not the day we wanted, but it's the day we had. Fortunately, they hung in there and it's bunched a little bit, so if we have a good day tomorrow we can have a good finish."
On what needs sharpened up going into tomorrow...
"Just playing with confidence. These guys work their tails off. I couldn't ask for these guys to work any harder. They put in the time and they put in the effort. It's just about playing with that confidence that they earned through their practice."
Copyright 2023 KBTX. All rights reserved.