Celebrate National Pickle Day with The Pickle Witch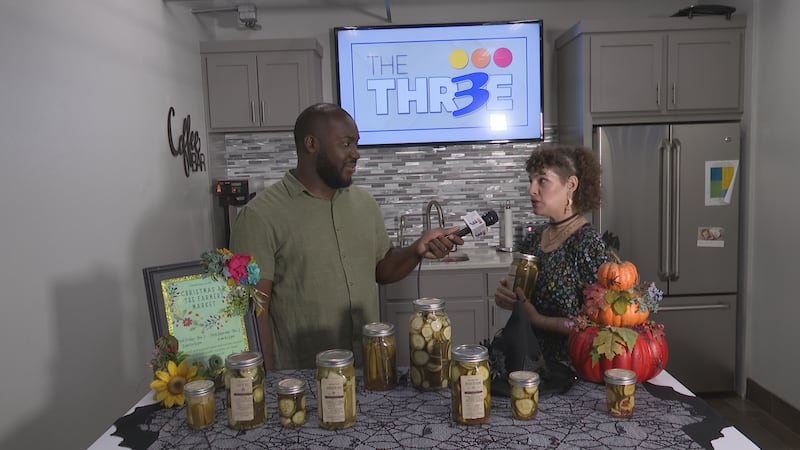 Published: Nov. 15, 2023 at 2:36 PM CST
BRYAN, Texas (KBTX) - It's a big dill for pickle enthusiasts everywhere.
National Pickle Day celebrates all the different types of pickles we enjoy eating.
Bryan business owner Haley Richardson, better known as The Pickle Witch, has made a living by selling pickles at farmers' markets and events across the area.
Richardson says she has sold over 11,000 pounds of produce since she first started her business.
"I'm a gal that likes to play around so when I show up, I understand that audience can meet me there, and I was definitely stoked when I found it from the community," Richardson said.
The Pickle Witch will be Christmas At The Farmers' Market on Dec. 1 and 2 before going on hiatus in 2024.
Copyright 2023 KBTX. All rights reserved.