AAA reports Bryan-College Station area has highest gas price average in Texas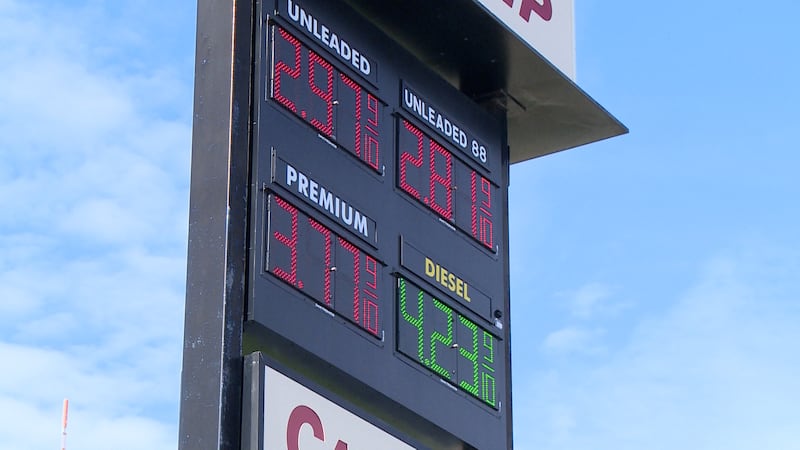 Published: Nov. 16, 2023 at 4:33 PM CST
BRYAN, Texas (KBTX) -Many are preparing for holiday travel with Thanksgiving just a week away.
The statewide gas price average in Texas is $2.82 for a gallon of regular unleaded fuel, according to the AAA Texas Weekend Gas Watch. That price is four cents less than on this day last week and is 26 cents less per gallon compared to this day last year.
Of the major metropolitan areas surveyed in Texas, drivers in the Bryan/College Station area are paying the most on average at $2.99 per gallon. Compared to drivers in Tyler, they are paying the least at $2.68 per gallon.
While the statewide gas price average is down slightly from last week, strong holiday demand will likely cause gas prices to fluctuate over the next week. AAA projects that nearly four million Texans will travel 50 miles or more this Thanksgiving. The good news for drivers, crude oil prices are down and that will likely help to keep any pump price increases at a minimum.
"As millions of Texans prepare to hit the road for Thanksgiving, gas prices are dropping, but fluctuations remain possible," said Daniel Armbruster, spokesperson for AAA Texas. "Drivers will pay nearly 30 cents less per gallon compared to last Thanksgiving."
You can find the places with the lowest prices at the pump here.
Copyright 2023 KBTX. All rights reserved.