Continued improvement in this week's Drought Monitor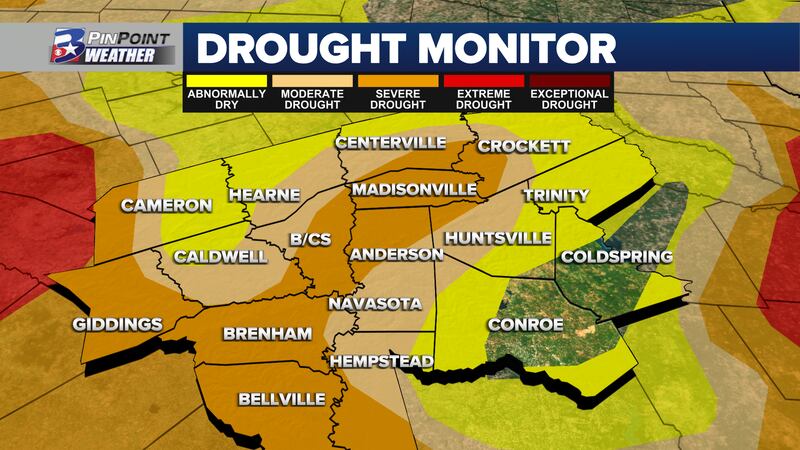 Published: Nov. 16, 2023 at 11:58 AM CST
|
Updated: Nov. 16, 2023 at 12:25 PM CST
BRYAN, Texas (KBTX) - Another week has gone by, and another round of rain has made this week's Drought Monitor a little easier to look at.
The gray skies we've seen for the past week amounted to something! Much of the Brazos Valley now sits at Moderate Drought or even better. While a large portion (including Brazos County) is still under the "Severe" category, this is an improvement from a couple weeks ago, where most where a couple categories drier.
The once Exceptional Drought that covered a large expanse of Central Texas and the Hill Country has largely been downgraded to Extreme. While there is obviously quite a way to go, we can still allow ourselves to be encouraged with this latest update.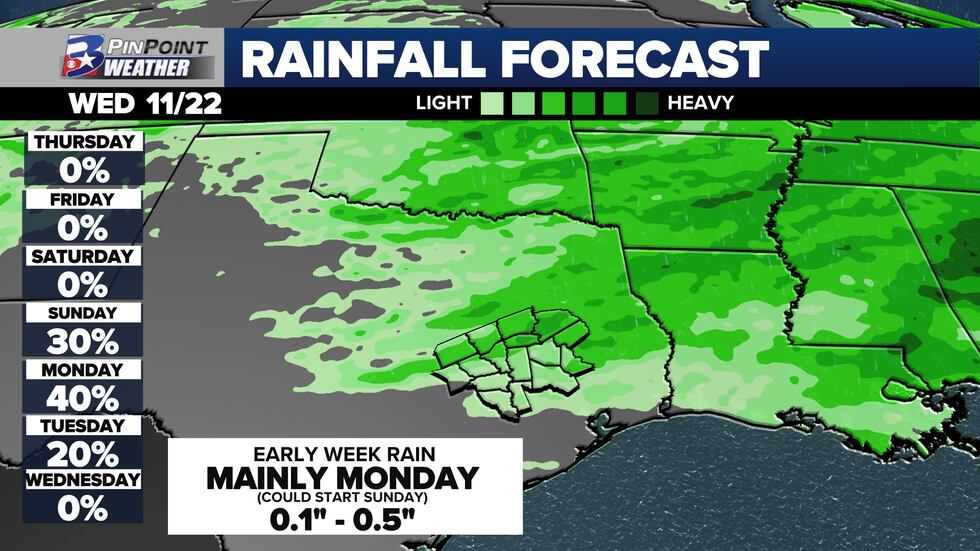 We may find a little rain early next week, especially locally. While this likely won't be enough to wipe out the drought across the area, it may be another baby step in the right direction, or at least slow continued worsening.
LATER DOWN THE LINE
More good news! As expected in an El Niño fall and winter, most of the state of Texas looks set to improve further. Typically, we find above average precipitation across Texas and the Southeast, and long range modeling seems to be onto that plan as well.
Copyright 2023 KBTX. All rights reserved.