A&M volleyball can't overcome No. 12 Kentucky, drops third straight match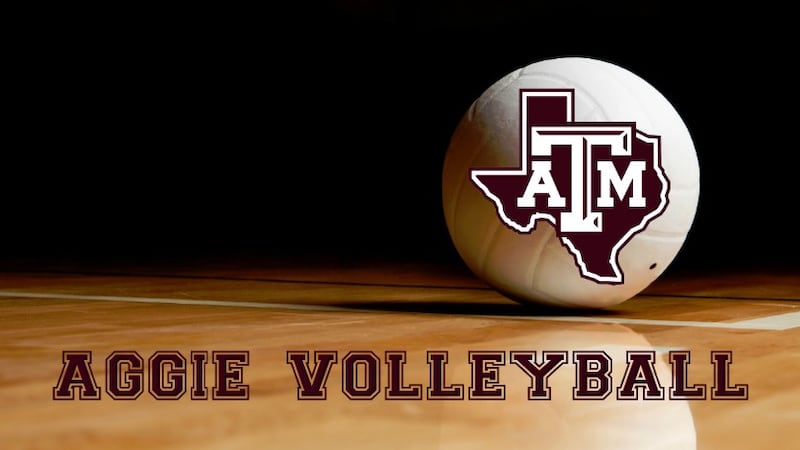 Published: Nov. 16, 2023 at 9:03 PM CST
LEXINGTON, Ky. – The Texas A&M volleyball team fell to No. 12 Kentucky Thursday evening in Rupp Arena, 3-1 (25-17, 25-20, 24-26, 25-12).
In a back-and-forth opening, the Wildcats (16-7, 14-1 SEC) held a narrow lead at the first media timeout, 15-12. Kentucky maintained its momentum throughout the first frame and took the early advantage in the match, 25-17.
The Aggies (15-10, 7-8 SEC) found their first lead in the match in a tightly contested start to the second set, 7-6. Kentucky regained its rhythm to hold the advantage at the first break, 15-12. Despite a battle late, the Wildcats doubled their advantage in the match (25-20), 2-0.
Needing to respond, the Maroon & White did just that as they eliminated a three-point deficit (10-7) with an 8-3 run to lead at the first timeout, 15-13. The squads traded blows the remainder of the set, but a pair of points through Lauren Hogan at the service line secured the frame for A&M, 26-24.
Kentucky came out as the aggressor in the fourth (12-4), prompting a timeout by head coach Jamie Morrison. The Wildcats continued their push and closed out the set (25-12) and match, 3-1.
UP NEXT
The Aggies return to Reed Arena Sunday for senior day where they host No. 8 Tennessee with first serve set for 1 p.m.
COACH'S QUOTES
Head coach Jamie Morrison on today's match …
"I thought we played good volleyball throughout the first three sets. I was specifically happy with the fight we showed in the third set, and it was a good step forward, we just need to do that earlier."
STAT STANDOUTS
Logan Lednicky – 13 kills – 5 blocks

Bianna Muoneke – 9 kills

Caroline Meuth – 9 kills

Ital Lopuyo – 8 kills – 3 blocks

Morgan Perkins – 5 kills – .714 hitting percentage – 4 blocks

Molly Brown – 4 kills – 4 blocks

Margot Manning – 17 assists – 9 digs
Copyright 2023 KBTX. All rights reserved.