Find forever companion at Urgent Animals of Hearne's 5th Annual Barksgiving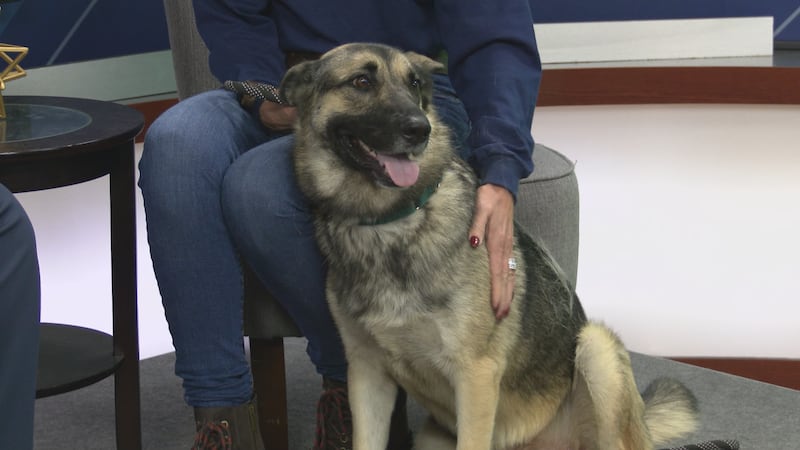 Published: Nov. 17, 2023 at 10:50 AM CST
BRYAN, Texas (KBTX) - If you're looking to add a four-legged companion to your family, The Urgent Animals of Hearne can help.
The organization is hosting its 5th Annual Barksgiving Saturday at The Ranch Harley-Davidson from 11 a.m. to 3 p.m.
This is one of the Urgent Animals of Hearne's biggest fundraisers. The funds assist with veterinarian fees, which cost the organization between $8,000 to $12,000 a month.
"These funds go to help these dogs be as healthy as they can be when they go out to their new families," organization volunteer Cindy Craigen said.
Adoptable dogs will be on site Saturday, but they won't be available to take home. Although, the team will be able to help you start the process of adopting or fostering.
Meet some of the adoptable pups below.
Hilda
Hilda is a 4 to 5-year-old German Shepherd mix and has been with the Urgent Animals of Hearne for about a year. She's very active and would be great to run and/or hike with.
Martina
Martina is a hound mix and is almost 2 years old. She's full of energy and is a wonderful companion for anyone because she's great with kids and other pets.
Buckles
Buckles is a terrier mix and is almost 2 years old. He's gentle and enjoys giving hugs. Buckles is also crate trained.
Tally
Tally is a Chihuahua mix and is about 7 to 8 months old. She's about eight pounds.
Along with meeting the pups, Barksgiving will feature vendors, face painting, Daisy Duke's Food Truck, DJPeeFunk and a silent auction.
For more information on the event and The Urgent Animals of Hearne, click here.
Copyright 2023 KBTX. All rights reserved.