New research facility aims to solve future livestock concerns, expand supply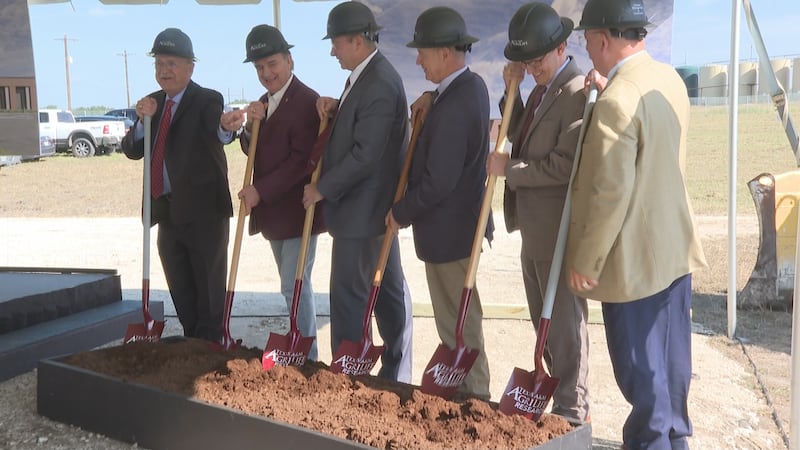 Published: Nov. 17, 2023 at 3:55 PM CST
BRYAN, Texas (KBTX) - Texas A&M leaders broke ground on a new $13 million facility located at the RELLIS campus in Bryan.
This is the future home of the Texas A&M Animal Reproductive Biotechnology Center. During the ceremony, leaders expressed the importance of animal reproduction science to ensure the future of the food supply is secure, especially in Texas.
"Texas is the number one state in the country for beef cattle, we're number three for dairy, and we're number one for sheep and goats. And so for us to maintain at the forefront of that there's a lot that is changing in terms of the ability for our producers to become efficient and sustainable," AgriLife Research Director, Cliff Lamb, said. "If we can solve those fertility issues, we can make sure that our landowners that raise cattle, raise sheep and goats are going to be able to be the backbone of the economy for the future."
This is something Texas A&M Chancellor John Sharp echoed, highlighting the importance of the Texas footprint on our food supply.
"Because of infertility problems in livestock, producers in Texas lose a billion dollars a year and that's what this is going to try and correct and try to find out what those problems are, do the research necessary to make cattle and other livestock more productive," Sharp said.
The facility is expected to be open in 2025.
Copyright 2023 KBTX. All rights reserved.