Coleman powers No. 13 Aggies to 74-66 win over Oral Roberts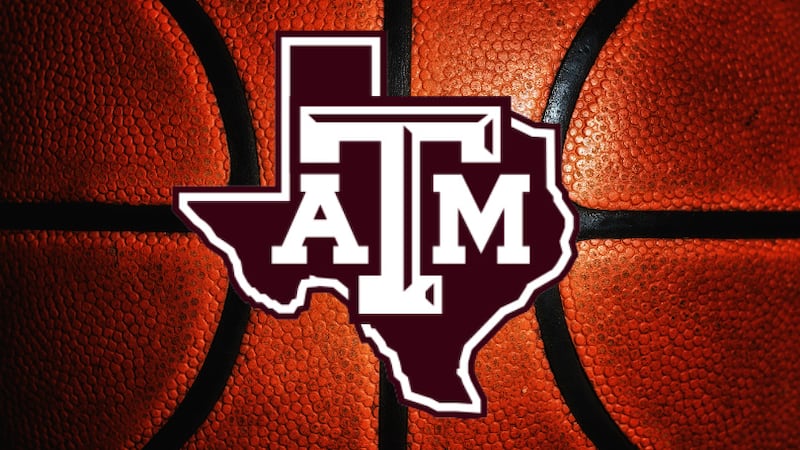 Published: Nov. 17, 2023 at 11:32 PM CST
|
Updated: Nov. 17, 2023 at 11:33 PM CST
COLLEGE STATION, Texas -- Henry Coleman III's third-straight double-double powered the No. 13 Texas A&M men's basketball team to a 74-66 win over the Oral Roberts Golden Eagles in front of 10,689 fans on Friday at Reed Arena.
With the victory, the Aggies improved to 4-0 for the second time under fifth-year head coach Buzz Williams. An NCAA Tournament team a year ago, the Golden Eagles fell to 1-3 on the season.
Coleman, a senior from Richmond, Virginia, scored a team-high 19 points on 7-of-7 shooting and pulled down 10 rebounds to become the first Aggie with three-straight double-double efforts since Tyler Davis did it in 2018. It was Coleman's 13th career double-double. He also become the first Aggie with three-straight games with 10 or more rebounds since Davis and Robert Williams III did it in 2018, and he took over the SEC lead for total rebounds with 44 after four games.
Other Aggies with double-figure points were junior guard Wade Taylor IV with 16 and graduate guard Tyrece Radford with 11.
An NCAA Tournament team a year ago, the Golden Eagles proved to be up to the challenge of the ranked Aggies for much of the first half as they led by as many as five points and held an advantage with just over four minutes remaining. But the Aggies outscored ORU 12-3 over the final four minutes and took a 38-31 lead into halftime.
After halftime the Aggies took control of the game as they increased their lead to double digits by the 13-minute mark. Texas A&M's biggest lead of 13 points came at the 12:46 mark and the Golden Eagle never got closer than six points the rest of the contest despite connecting on six second-half 3-pointers.
A poor shooting night by Texas A&M led to a whopping 28 offensive rebounds, which was the most by the Aggies in a single game since at least 1996-97. It led to 22-to-4 and 42-to-14 advantages in second-chance points and points in the paint, respectively. The Maroon & White enjoyed an overall rebounding advantage of 53-to-29 and it marked the time that the Aggies have reached the 50-rebound plateau since 2018.
POSTGAME QUOTES
Head Coach Buzz Williams
On start to the season …
"We didn't handle (our start) last year very well. As a staff, we've studied how we want to handle it better. We played last Friday a year ago this week before going to Myrtle Beach and I think I was foolish in some of the ways that we utilized our time. So, we're going to try to handle our time a little different. I don't know that there's evidence to prove one way or another, but I think it has to do with the team that you're coaching."
On the defense tonight …
"I think we were 17th in the country in numbers that matter defensively entering tonight's game. I would say we're not that after tonight's game. We're doing a good job in a lot of categories, and I think there's some versatility and how we're playing in the full court and half court. I think the key for our team is being able to finish a possession with a defensive rebound."
Senior Guard Hayden Hefner
On Manny Obaseki providing a spark off the bench
"I think that's just MO being MO. He's always going to be somebody that's prepared. He's the same guy every single day. He's never going to be thrown off, you know his routine. So, when MO is checking in, I know what to expect because he's going to always play hard."
Senior Forward Henry Coleman III
On his third consecutive double-double
"You know, I'm not really paying much attention to it honestly. Yeah, I see it when my mother and my dad text me, but we're just trying to keep getting better each and every day. I'm trying to help the team on the glass, so we can be one of the best rebounding teams in the country. I just try to be efficient and effective when it comes to scoring around the rim."
GAME NOTES:
CLEANING GLASS: Texas A&M racked up 53 rebounds against the Golden Eagles. The last time over 50 rebounds were registered was Dec. 22, 2018, when A&M recorded 54 against Marshall. Henry Coleman III led the team with 10. This was the third-straight game he grabbed double digit rebounds and he was the first Aggie to do it since 2018. Coleman now leads the SEC in rebounds with 44.
DOUBLE TROUBLE: Coleman recorded a double-double for the third straight game with 19 points and 10 boards. This is the first time an Aggie has done this since the 2017-2018 season when Tyler Davis had three double-doubles in a row. Coleman III went a perfect 7-of-7 from the field, which was a career-best for the number of attempts.
PUT-BACK: The Maroon & White compiled 42 points in the paint and only let the Golden Eagles score 14 inside. While doing so, A&M capitalized off second-chance points by scoring 22 to ORU's four points.
COMING IN HOT: The Aggies off the bench scored 20 points, paced by Manny Obaseki with a season-best seven, followed by Bryce Lindsay and Solomon Washington who had four each. They held the Golden Eagles to only a single point off the bench.
MILESTONES: With 11 points against ORU, Tyrece Radford surpassed the 1,500-point plateau in 129 games at Virginia Tech and Texas A&M … It is Texas A&M's first 4-0 start since 2021-22, and the first 4-0 start with a true road game on the schedule since the 2009-2010 season.
Copyright 2023 KBTX. All rights reserved.