Tats 4 Cats returns for a second year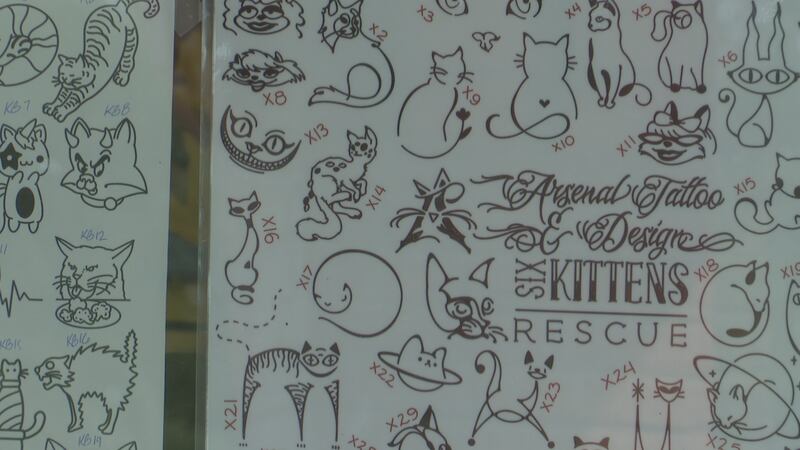 Published: Nov. 18, 2023 at 5:20 PM CST
BRYAN, Texas (KBTX) - Six Kittens Rescue and Arsenal Tattoo & Design reunited Saturday for Tats 4 Cats 2.0, raising money for kitten care.
A $50 donation gave participants access to flash sheets full of feline tattoo designs, while also giving the rescue the funds they need to care for their cats.
"That would help us like offset some of the costs for the medical care that we provide for kittens," Executive Director Jai Girard said.
Six tattoo artists donated their time, and their ink, in support of the cause. Girard said that last year was so successful, they had to bring in four more tattoo artists to meet the demand.
"We're all animal lovers up here and whatever we can do to help local animals, we will," tattoo artist Cliff Collard said.
Girard said they're looking to raise $20,000 this year, an amount she said would cover their costs for five months. According to her, it wouldn't be possible without the support of the community.
"For me to be able to help out too, it just, it sparks something, like a good feeling inside," participant Chesney Afinowicz said.
Six Kittens recently celebrated their fifth birthday as an organization.
Copyright 2023 KBTX. All rights reserved.