Women's Basketball Returns Home to Host HCU on Monday Night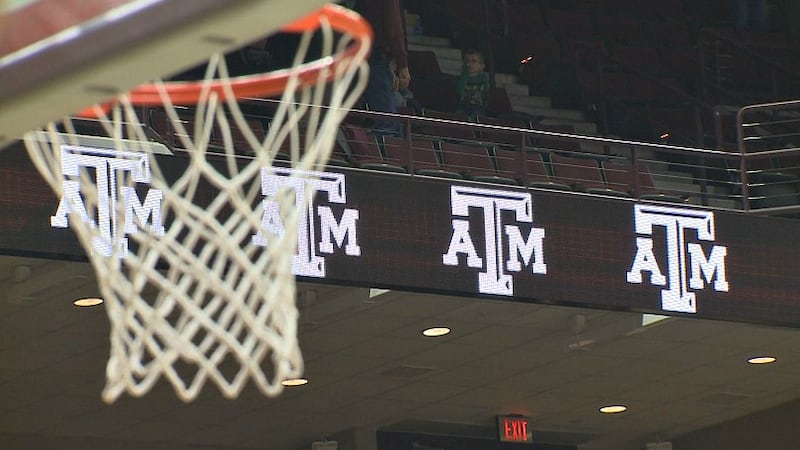 Published: Nov. 19, 2023 at 11:53 AM CST
BRYAN-COLLEGE STATION, Texas – The Texas A&M women's basketball team returns to home to take on HCU on Monday, Nov. 20 at 7 p.m. inside of Reed Arena.
Second-year head coach Joni Taylor and the Aggies (2-1) look to maintain their perfect home record of 2-0 this season versus HCU (1-3) Monday night. Lauren Ware has dominated on defense early in the season, ranking third in the nation in blocks per game (4.0). Ware is also averaging a double-double with 11.7 points and 12.3 rebounds per contest. Endiya Rogers has been in charge of orchestrating the Maroon & White offense as she ranks 10th in the nation in assist-to-turnover ratio (7.5). Janiah Barker, who recorded her first double-double of the season at Purdue with 19 points and 11 rebounds, leads the Aggies in scoring at 13.0 points per game.
Promotions
$5 BEER NIGHT: Fans can enjoy $5 Lonestar Light available at the main Reed Arena concession stands.
AGGIE BASKETBALL FAN ZONE: Located at the North entry of Reed Arena, the new and improved Fan Zone opens one hour before tipoff and includes games, giveaways, face painting, and more!
12TH MAN REWARDS – DOUBLE POINTS: 12th Man Rewards is the free program that appreciates fans for standing with the 12th Man and attending Texas A&M Athletics events in support of creating a home-court advantage for our student-athletes and coaches. The more events you attend, your points will increase. Those points can be redeemed via the online giveaway store for a variety of items. Register today within the 12th Man Mobile app to earn 100 points at the double point game.
How to Keep up
The game will be streamed on SECN+ with Will Johnson and Tap Bentz on the call. The radio call will be broadcast on 1150 AM/93.7 FM locally and worldwide on the 12th Man Mobile App. Live stats can also be followed by clicking here.
Tickets
New season ticket purchases for the 2023-24 Texas A&M women's basketball season are on sale through the 12th Man Foundation. Additionally, Flex Packs are available as well as individual home-game tickets.
Parking
Parking for women's basketball games is free to the public with lot 102 designated for ADA use.
Follow the Aggies
Visit for more information on Texas A&M women's basketball. Fans can keep up to date with the A&M women's basketball team on Facebook, Instagram/Threads and X by following @AggieWBB.
Copyright 2023 KBTX. All rights reserved.