18-Wheeler crash shuts down Highway 60 in Burleson County for several hours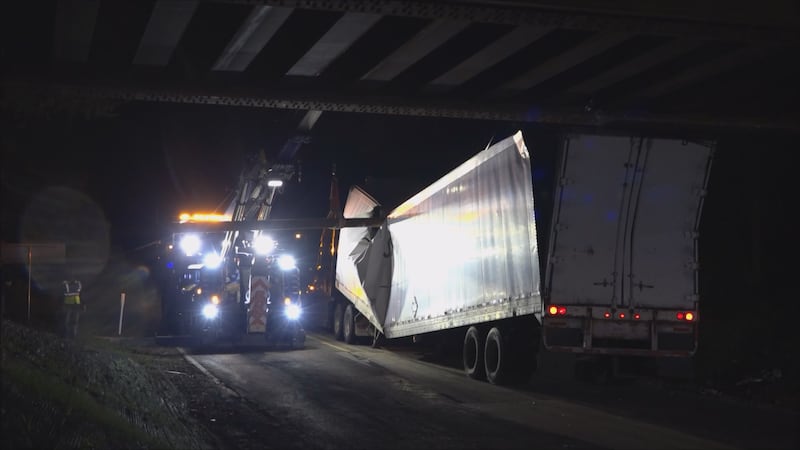 Published: Nov. 20, 2023 at 2:45 PM CST
BURLESON COUNTY, Texas (KBTX) - Highway 60 is back open after an 18-wheeler crash shut it down for several hours Sunday night.
It happened around 10 p.m. An 18-wheeler was carrying totes filled with unknown chemicals to Somerville, according to KBTX Storm Chasing Partner Bob Pack, who was at the scene.
Texas DPS says the 18-wheeler attempted to make it through a railroad bridge crossing Highway 60, but was too tall. The trailer hit the underside of the bridge and a large steel beam fell onto the body of the trailer, crushing it. This happened just south of Highway 21 in Deanville.
A train coming toward the scene had to be stopped before reaching the damaged bridge.
No one was injured and no chemicals were spilled.
Union Pacific personnel arrived on scene to inspect the damage. The highway is now reopened.
Copyright 2023 KBTX. All rights reserved.