United States Archivist visits College Station's George H.W. Presidential Library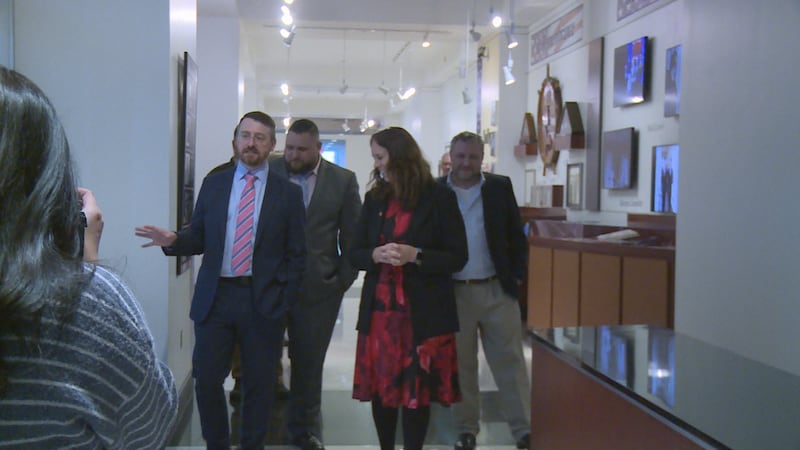 Published: Nov. 20, 2023 at 3:09 PM CST
COLLEGE STATION, Texas (KBTX) - The Archivist of the United States visited College Station's George H. W. Bush Presidential Library to investigate the history held there.
In 2022, President Joe Biden nominated Colleen Shogan to take the 11th Archivist of the United States position. She's now making her way across the country to visit all the national archive locations. Shogan visited College Station on Nov. 15 to walk through the George Bush Presidential Library and meet with its employees.
"[In College Station], we have George H. W. Bush's presidential archives related to his presidency and also to his earlier years," said Shogan. "I lead the agency and led all of our entities that preserve our nation's records, including our Presidential libraries like what you have here in College Station."
National Archives employees preserve United States Government records for public use and historical documentation, according to the National Archives website. Archivists can work with many forms of documentation to process and keep knowledge for public records and use.
"I've been the archivist of the United States for about six months, and I'm visiting all of our national archive's locations around the country," said Shogan. "I'm here to visit the George H. W. Bush Library, it's one of our 15 presidential libraries in the National Archive System."
During her time in College Station, Shogan said she was able to visit with the staff and see the exhibit within the library.
"You have a real monument to public service in College Station, "said Shogan. "If you haven't been here, I urge you to come and visit the Bush Library Museum."
Copyright 2023 KBTX. All rights reserved.