Meteorologist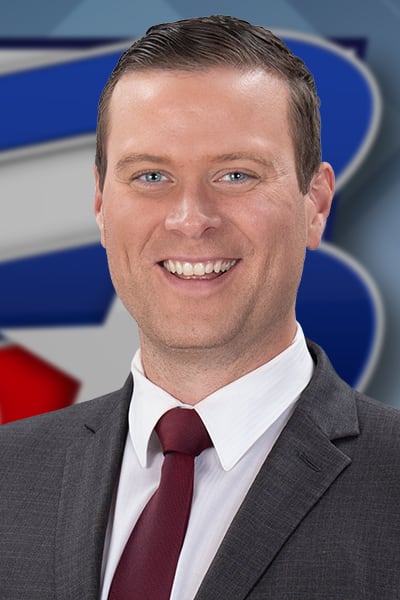 Max grew up in the DFW Metroplex, where he grew a fear for severe weather after getting caught in a Texas storm. He eventually channeled that fear into a passion and has been fascinated by the weather and great outdoors ever since. He was lured to Texas A&M University by his older brother and mentor, where he got his B.S. in Meteorology, with a double minor in Communications and Geography.
While at A&M, (aside from studies, of course) Max put most of his energy into being involved, and looks back fondly on memories of Fish Camp and Young Life, where he served as a Chairperson and volunteer leader respectively.It was here where he really grew his love for the Brazos Valley.
After interning under Shel Winkley here at KBTX, Max ventured to West Texas and broadcasted mornings at KWES-TV, learning and working under the legendary Tom Tefertiller. He is elated to return to the Brazos Valley and Aggieland, where he already feels at home.
In his spare time, Max is a pro couch potato and amateur runner. He loves the great outdoors and a good state park. If you spot him around the Brazos Valley, give him a Howdy and tell him your story!
Education
Texas A&M University