Anchor and Reporter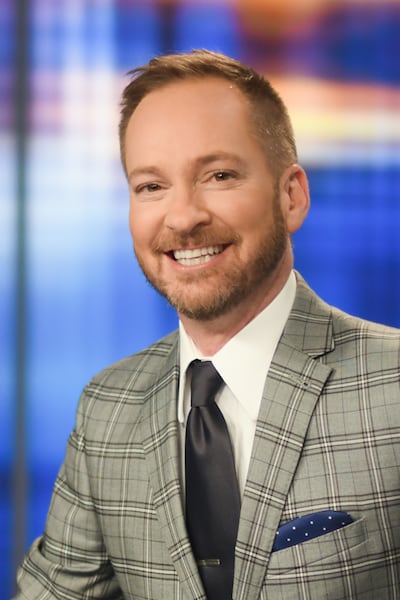 Darren Perron is an Anchor, Award-Winning Reporter and Executive Producer at WCAX-Channel 3 News.
Darren has won the National Edward. R. Murrow Award, 16 regional Edward R. Murrow Awards, four Emmy Awards, 21 Emmy Award nominations and 14 Associated Press Awards. His national Edward. R. Murrow Award, one of the most prestigious journalism awards in the U.S., honored his investigation into open-air burn pits in war zones potentially making veterans sick. In 2009, Darren was the only non-network reporter in the U.S. to be nominated for a GLAAD Award. His war reporting helped win WCAX a VAB Broadcaster of the Year Award in 2010 and he was selected again as VAB Broadcaster of the Year in 2019. In 2016, Darren won national recognition from the NLGJA. He was awarded the distinguished Excellence in Journalism Award by the organization.
His career at Vermont's most-watched news station began in 1995. Prior to that, he was a print reporter for "the Chronicle" in his hometown of Barton, Vermont.
Darren now anchors the Channel 3 News at Noon, 5 p.m. and 6 p.m. He replaced longtime anchor Marselis Parsons, who retired in 2009. He is also an Executive Producer for the Channel 3 News at 6 p.m.
Darren was the weekend anchor at Channel 3 News for nearly a decade and continued to report during the week. The National Television Academy named Darren one of New England's top investigative reporters. His series work, special reports and breaking news coverage earned some of the industry's top awards.
Some of his stories were honored multiple times: Battle Behind Bars, On Their Own, Killer Kids, Dirty Secrets, Silent Struggle, A Soldier's Heart and Battle After War.
He was also recognized for his coverage of the Essex School Shootings, the Red Sox Riot and a story about the retirement of UVM Basketball Coach Tom Brennan.
Darren spent two weeks in Afghanistan during the summer of 2010 with Channel 3 News photographer Lance MacKenzie. The team embedded with the Vermont National Guard and reported from the war zone. Darren's series called Mission Afghanistan won an Emmy Award, a Murrow Award, Broadcaster of the Year Award, and the military's Seven Seals Award. He and Lance were also presented with the rare Adjutant General Gold Coin for their work there.
Darren's series about Vermont's transgender community called "Becoming" was nominated for a GLAAD Award in 2009. He was the only local television reporter nominated and faced competition from national network reporters. Other nominees included Oprah, Ellen Degeneres, CBS News, ABC News, NBC News and PBS. The NLGJA Association of LGBTQ Journalists awarded Darren a national Excellence in Journalism Award for telling the coming out story of Vermont Electric Co-op CEO Christine Hallquist, who is transgender.
Darren has won numerous readers' choice awards in Seven Days, Times Argus and the Rutland Herald for his reporting and anchoring.
Darren also hosts our news program "You Can Quote Me" Sunday mornings at 7:30.
Darren is a native Vermonter from the Northeast Kingdom and attended Lake Region Union High School. He has a bachelor's degree in Mass Media Communications from Castleton University. He was inducted into the Vermont State Colleges Hall of Fame in 2017.
He loves music, golf, skiing, snowshoeing, whitewater rafting, local foods and brews, friends and his huge family. He has about 50 first cousins! He lives in Burlington.
Email Darren at perron@wcax.com
Updated: Feb. 21, 2023 at 1:04 PM CST
|
By
Darren Perron
and
Debra Worley
Rita Curran was 24 years old when she was brutally beaten, sexually assaulted and strangled inside her Vermont apartment in July 1971.
Updated: Jul. 20, 2022 at 9:40 AM CDT
|
By
Darren Perron
and
Debra Worley
It seems Amelia got tired of the country life and flew the coop for a day in the city.