Producer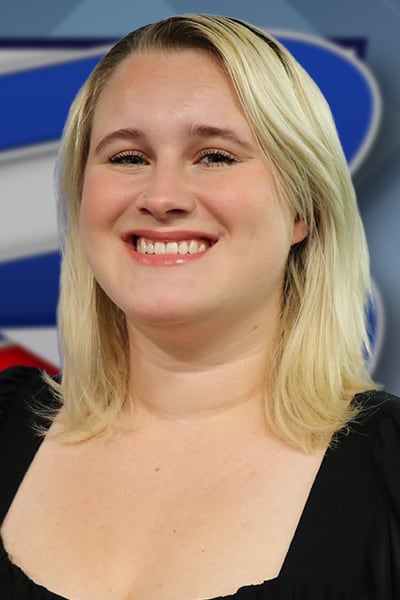 Emily graduated from the University of Texas at Austin in 2023 with a Bachelors of Science in Radio-Television-Film. During college, Emily participated in Texas Student Television at UT and Bevo Video Productions. She interned with two video production companies in her final semester at UT in Los Angeles as a part of the UTLA program. From one of her internships, she was given the opportunity to be a PA on set of a Pepsi commercial.
After graduation, Emily joined KBTX's team as a Newscast Producer. She's excited to be a part of the team and leave her mark on KBTX.
In her free time, Emily enjoys watching movies, spending time with her family, playing video games, and playing with her three-year old Labrador retriever.
Education
University of Texas at Austin, Bachelors of Science in Radio-Television-Film