Anchor & Reporter
Las Vegas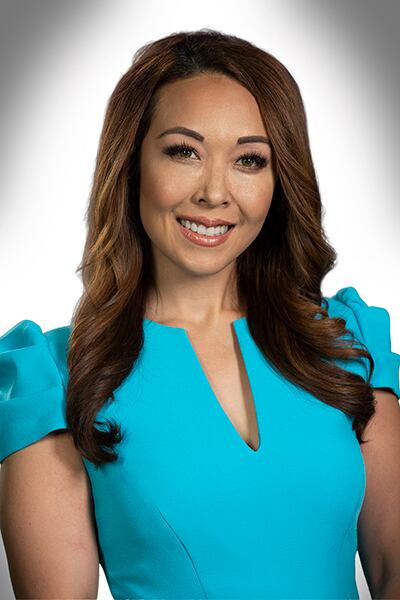 Jaclyn Schultz is the co-anchor of FOX5 News each weekday alongside John Huck.
Born and raised in San Diego, Jaclyn has always had a love for the Las Vegas area. With family in the valley, Jaclyn enjoyed many family reunions and Thanksgiving holidays here; even getting married at Caesars Palace.
Jaclyn started her broadcasting career at KOVR in Sacramento as a writer and producer, then made her way to the southeast region. As a reporter for WAGA in Atlanta for six years, she pounded the pavement covering crime and investigating community issues that affected local viewers. As a field reporter, big stories took her around the country to cover scenes like the tornado-ravaged fields of Oklahoma, wildfires in Arizona and snowstorms in Illinois.
Jaclyn credits many mentors for motivating her in the field of journalism and she hopes to return the favor as an active member of the Asian American Journalism Association.
In her spare time, Jaclyn enjoys exploring new and different restaurants, art galleries and live music. She also has a soft spot for animals and confesses, "I feel like I say 'hi' to every dog I meet." So, feel free to ask for a pet selfie!