$10M government drone being flight tested in San Angelo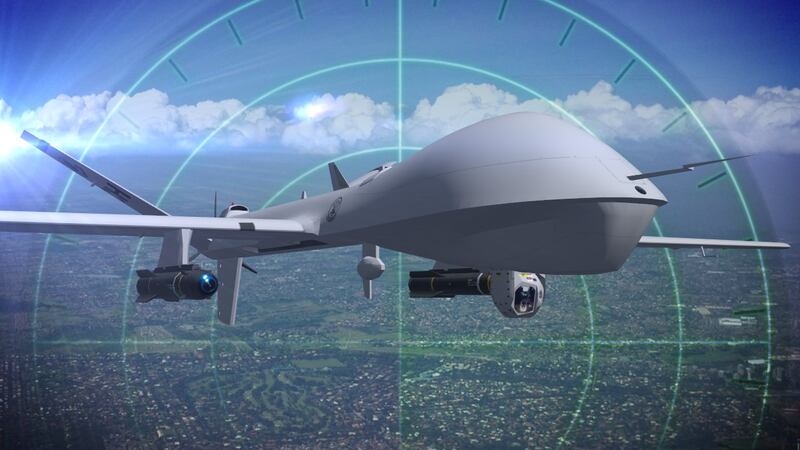 Published: Feb. 5, 2016 at 2:45 PM CST
A West Texas commercial airport is being used to test a $10 million government drone meant for border security.
Officials say weather was a factor when San Angelo Regional Airport-Mathis Field was chosen for February flight testing of the 36-foot unmanned aircraft.
John Wassong, with the National Air Security Operations Center in Corpus Christi, says San Angelo was picked due to lack of wind. Wassong says current conditions in San Angelo are more favorable for launch, compared to higher-speed winds in Corpus Christi.
The San Angelo Standard-Times (http://bit.ly/1SQaGNh ) reports U.S. Customs and Border Protection's Air and Marine Operations began testing the Predator B last week. Members of the media witnessed flights Thursday.
Airport officials say the 12-foot-high drone, weighing about 5 tons when fully loaded, hasn't interfered with commercial flights.