After short foot-chase, police arrest man at center of College Station manhunt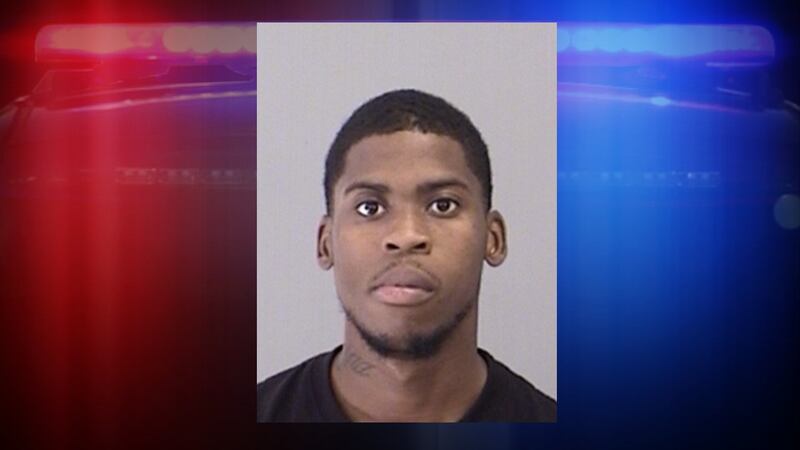 Published: Sep. 24, 2018 at 3:17 PM CDT
Police have arrested the man they say was at the center of a manhunt in College Station on Monday. The manhunt forced a precautionary lockdown at A&M Consolidated High School.
At 7:30 a.m. Tuesday, Bryan police officers and U.S. Marshals attempted to arrest Marcel Demond Oliver, 25, in the 1100 block of Southwest Parkway in College Station. During the warrant service, Oliver fled on foot.
The College Station Police Department and Texas Department of Public Safety joined the efforts to set a perimeter, and around 10 a.m. Oliver was caught and arrested about 300 feet away in the 1800 block of Shadowwood Drive, College Station.
Oliver is charged with unlawful possession of a firearm by a felon, evading arrest, possession of marijuana, and three traffic violations.
ORIGINAL REPORT:
At 7 p.m. Monday, police officially suspended the search for Marcel Demond Oliver, 25, of Bryan after he fled a traffic stop near the school.
Oliver is wanted by Bryan police on a charge of unlawful possession of a firearm by a felon. He's also suspected in other criminal activity.
Police were working with Brazos County deputies when Oliver was stopped near Balcones and Rio Grande Drive in College Station.
During the search, police set up a perimeter between Wellborn Road and Texas Avenue from Deacon to Holleman.
Around 4 p.m. students were released from school and the manhunt was scaled back. Nearby residents are still be asked to report anything suspicious to police.
Multiple other police agencies were assisting with the search. K9 units, a drone and a DPS helicopter were utilized during the manhunt.