Aggie students create multi-use tool for first responders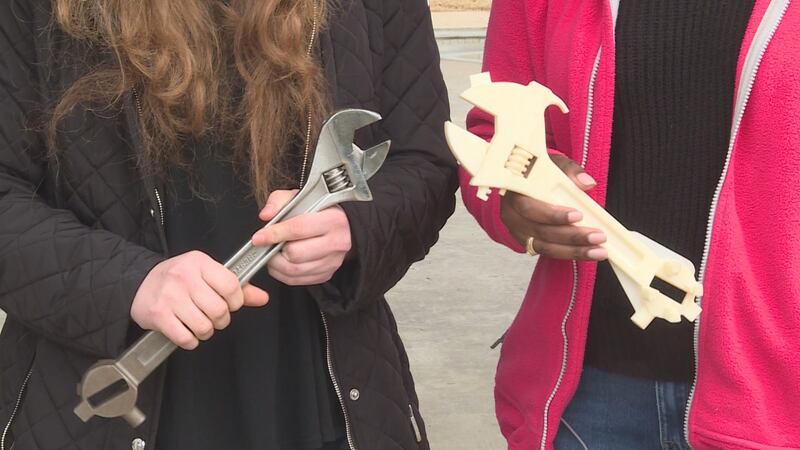 Published: Feb. 7, 2018 at 9:43 PM CST
A pair of Texas A&M students have invented a tool to help first responders.
The creators McCalley Cunningham and Dayana Hansley are calling their device the Motley tool.
"Motley means composed of many different elements so it just made sense," said Dayana Hansley.
It incorporates both hazmat technicians and firefighters eight most used tools into one.
They came up with the idea during Aggies Invent, which is a 48-hour student entrepreneurship competition. They won the competition and joined Startup Aggieland.
They say Startup Aggieland helped them gain resources and work towards bettering their product.
They've already got the idea patented and are taking it to different competitions.
"We're really looking forward to that to see what we can do potentially to reach investors, and talk about our product, and get exposure," said McCalley Cunningham.
The girls say going to the competitions will also help introduce them to other entrepreneurs.
"Hopefully some firefighters and hazmat technicians will be able to see it and just like we said – networking with other entrepreneurs is so valuable so we definitely treasure that," said Dayana Hansley.
The students will present their tool at a national competition this weekend. In March, they will present it the Red Bull Launch Institute competition during SXSW in Austin.