Local homeowner calls KBTX after contractor left her with a mess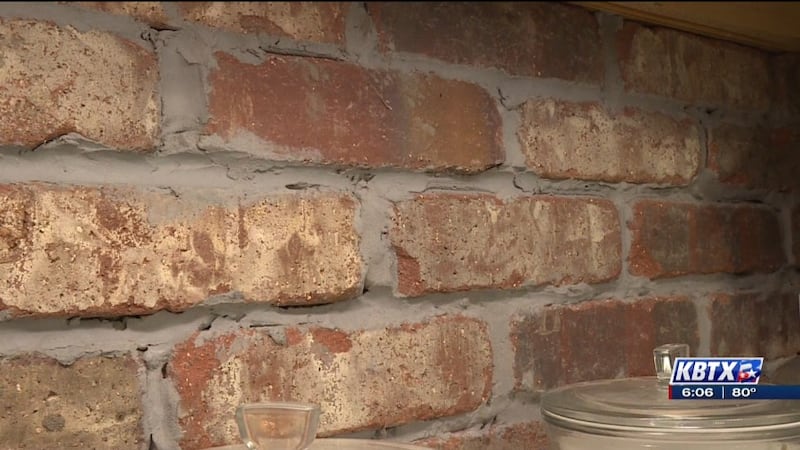 Published: Jun. 5, 2019 at 3:45 PM CDT
A local homeowner says she learned an important lesson recently about hiring contractors online.
Sarah Thompson and her family have been remodeling their College Station home since they moved in almost two years ago in 2017.
"We wanted to do a little work on the backyard and also our kitchen," Thompson said.
Her family hired a man they found on the Nextdoor app to remodel the backsplash in their kitchen. She says she did her homework and didn't find any negative reviews online so she thought she was in the clear, but the project turned into a nightmare.
"I purchased everything he told me to do, and they were halfway through and he told me it wasn't the right grout," Thompson said.
Thompson says the man brought four teenagers with him to do the job, but they didn't have experience in renovation. The contractor promised he would come back and fix the work later, but he never did.
"He said, 'We did our job. Services were rendered. If you want me to come back, you'll have to pay me more,'" Thompson said.
The Better Business Bureau says in Texas you don't need a license to do roofing or construction. However, there are ways to check if someone is legitimate or not.
"They might not have a license, but have they actually filed paperwork with the Secretary of State? Do they actually have an LLC or a sole proprietorship, or a corporation? Do they have filings at the county level?" said Adam Price with the Better Business Bureau.
Thompson says she's out hundreds of dollars, and now she's left trying to find someone to clean up the mess.
"I trusted you to come into my home and be part of my home and what I'm building for my family, and you took that away from me," Thompson said.
KBTX is choosing not to name the contractor or his business because he returned the money to the homeowner after we contacted him.
However, he declined speaking to KBTX on camera or giving us a comment.
The BBB says when working with a contractor, always have a paper trail. Make sure all of your requests are in writing and both the homeowner and the contractor are on the same page.
It's also important to ask for references to see if other homeowners can vouch for the contractor's work and see if it meets the standards you're looking for.
The BBB says it should never be the responsibility of the owner to get materials for the project, and payment should only be made once the job is complete.